Human Rights Violations in Sudan
Decades of civil war (fueled by the uneven distribution of resources and centralizing of power) and rule by authoritarian regimes have resulted in gross violation of the human and civil rights of Sudan's citizens. The north-south civil war has left 2 million dead and millions remain displaced, while deaths continue to mount in Darfur. The Sudanese government persists in its repression of opposition activists who are subjected to forced disappearances and torture, restriction of freedoms and oppression of women.

Loading Voice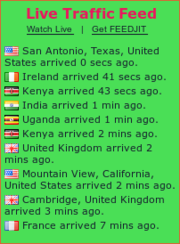 Riek Machar has Owned Up to Human Rights Abuses and Crimes Against Humanity in South Sudan | PaanLuel Wël: South Sudanese Bloggers.
23 Oct 07:01
The Entire SPLM-In Opposition Leadership Owns up to Human Right Abuses and Crime Against Humanity Since 1991 By Sindani Ireneaus, Somaliland The cat is out of the bag. At least the Tanzanians have made it to jump out of the bag straight to our eyes...