Tibetan Monks Protest Against China
Increasing tensions between China and Tibet have led to 6 Tibetans, some teenagers, setting themselves on fire in protest of Chinese repression. On October 1st, on Chinese National Day, 200 Tibetans staged a demonstration after Chinese police tore down symbols of Tibetan nationalism. The Kirti Monastery has been described as a virtual prison as Tibetans face months-long sentences for displays of their culture and faith. Tibetans have called for widespread protests and fasting on October 19th.

More

Loading Voice

Second Tibetan Self-Immolation in Labrang against China Rule [PHOTOS] - IBTimes UK
23 Oct 19:10
The self-immolation of Dhondup, at the entrance of renowned Labrang monastery (Twitter) A Tibetan man burnt himself to death near the China's People'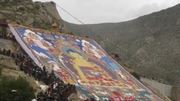 Possible Escalation in China's Crackdown Against Autonomous Tibet
23 Oct 19:08
Fifty-seven-year-old Dorjee Rabten had been prepared to set himself on fire to protest Chinese rule, and had traveled to city of Siling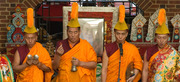 At college, Tibetan monks create a sand painting | DavidsonNews.net
23 Oct 19:07
At college, Tibetan monks create a sand painting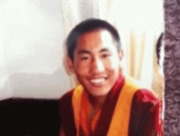 Tibet : A Tibetan monk launches a solitary protest | dossiertibet
02 Aug 15:10
Home » News Tibet : A Tibetan monk launches a solitary protest Redazione - Gio, 02/08/2012 - 07:36 Police on Wednesday beat and detained a Tibetan m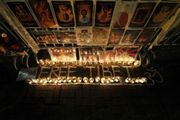 Teenage Tibetan monk self-immolates in China
19 Jul 02:12
Lobsang Lozin, a teenage Tibetan Buddhist monk, died after setting himself on fire in China's Sichuan province, one of many self-immolation protests against Chinese rule.

Tibetan monk self-immolation death sparks protest in China - CNN.com
10 Jan 18:12
Thousands of Tibetans took to the streets in western China this week to commemorate a monk who died Sunday after setting himself on fire.

Tibetan monk dies in self-immolation, sparking protest - reports| Reuters
09 Jan 10:52
BEIJING (Reuters) - A Tibetan monk in western China died after setting himself ablaze in protest against the government, marking the 15th self-immolation in the country's restive mountainous region since

Another Tibetan sets himself on fire in protest | World news | guardian.co.uk
02 Dec 15:12
Former Buddhist monk is the 12th Tibetan this year to resort to self-immolation in protest against Chinese rule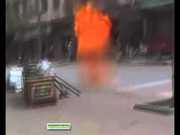 Increible, Un Monje Tibetano se inmola en protesta, a Tibetan monk immolated himself in protest.
27 Nov 07:35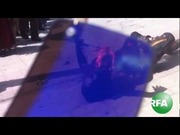 WARNING Raw Video,Total:11 Tibetans Self Immolated For Freedom in Tibet & Return of Dalai Lama t
27 Nov 07:34

Tibetan Monk Said to Set Himself on Fire in Protest - NYTimes.com
25 Oct 17:13
The group Free Tibet said the self-immolation happened outside a monastery in Garze, and that the monk's identity, condition and whereabouts were not known.

10th Tibetan monk self immolates in anti-China protest - The Times of India
25 Oct 15:14
A Tibetan monk on Tuesday set himself on fire in Tibet to protest Chinese regime, the tenth such case in the region since March.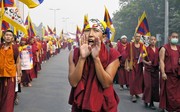 Self-immolations add radical element to Tibetan protests - latimes.com
23 Oct 19:12
In China, self-immolations add radical bent to Tibetan protests Nine suicides by young Buddhists in Sichuan province have unnerved the Chinese government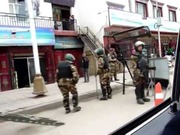 Tibet town Aba/Ngaba Under Siege after 9th Tibetan Self Immolated Calling for Freedom in Tibet !
23 Oct 12:51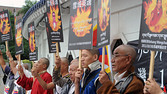 Exiled Tibetans Conflicted Over Immolations - India Real Time - WSJ
20 Oct 13:57
The self-immolations put exiled Tibetans in a difficult place: while they want to show their support for fellow Tibetans, there is little they can do. Many are also uneasy with the idea of humans setting themselves on fire.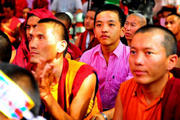 World News: Why believers in a free Tibet set fire to themselves - thestar.com
20 Oct 13:57
Tenzin Chonden Burkar, centre, says he thinks self-immolation may be the most effective way of making the world take notice of Tibet's struggle for freedom.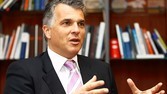 WSJ: The Tibetan Suicides - WSJ.com
20 Oct 13:55
Repressive policies lead to desperation and violence in Sichuan, writes The Wall Street Journal in an editorial.

Tibetan nun dies after setting herself ablaze - CNN.com
18 Oct 04:10
A nun has died after setting herself on fire in southwestern China, the first Tibetan woman known to have killed herself in this way, the London-based Free Tibet campaign group said Tuesday.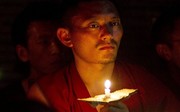 Tibetan monk sets himself on fire in protest of Chinese rule in Tibet - Telegraph
17 Oct 17:48
A former Buddhist monk set himself on fire to protest Chinese rule in Tibet in the eighth such self-immolation this year.

Two More Tibetans Set Selves on Fire | China Digital Times (CDT)
17 Oct 17:47
Two More Tibetans Set Selves on Fire Another monk from Kirti Monastery in Aba Prefecture, Sichuan, has set himself on fire in an apparent protest aga

Eighth Tibetan Monk This Year Sets Himself on Fire in Protest | HyperVocal
17 Oct 09:14
When a monk lights himself on fire in protest to raise awareness of China's religious controls of Tibet, perhaps his message is important enough for us to open our eyes. When the eighth monk does it this year, we need to stand up and pay attention.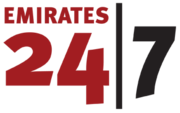 China hit by new Tibet self-immolation protest - Emirates 24/7
16 Oct 02:12
China hit by new Tibet self-immolation protest By AFP Published Sunday, October 16, 2011 A former monk set himself on fire near a Tibetan Buddhist mo

Tibetan monk sets himself on fire in China
16 Oct 01:09
Free Tibet said the man was the eighth Tibetan protester to set himself on fire this year.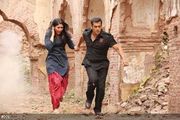 'China is trying to deflect global attention from Tibetan issue' - Times Of India
15 Oct 15:24
DHARAMSHALA: Instead of accepting the reality that it is occupation of Tibet which is the root cause of the problem, China is trying to deflect global attention from the issue. People who have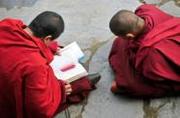 AFP: Tibetan monastery a 'virtual prison': exiled monk
15 Oct 15:23
BEIJING — The exiled head of a Tibetan monastery in China has described it as a "virtual prison", saying monks are taking their lives in despair after two men set themselves alight over alleged repression.

Tibet Burning: Another Youth Self-Immolates to Protest Chinese Rule
15 Oct 15:12
Another young Tibetan has self-immolated in eastern Tibet to protest against Chinese repression, according to exclusive reports received by the Tibet Post.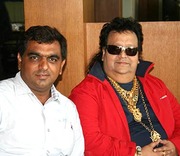 Call for protests by Tibetans on October 19 - Rediff.com India News
15 Oct 14:10
According to Tibetan sources in the Sichuan province of China, leaflets in the Tibetan language have been circulating in the Tibetan areas of the province calling for a day of protests and fasting on October 19 in solidarity with a similar...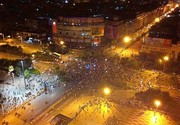 Protests in China over local grievances surge, and get a hearing - Los Angeles Times
15 Oct 14:08
In a country with zero tolerance for public displays of disaffection, the 77-year-old retired doctor went very public with her anger over the demolition of her property in a booming Shanghai

Fourth Tibetan Monk Self-Immolates in Anti-China Protest - NYTimes.com
12 Oct 22:11
A young Tibetan monk from Kirti Monastery set himself on fire Monday in a remote western town to protest Chinese policies, according to a Tibet advocacy group based in London.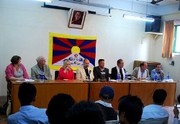 UK MPs: âWe share the pain of self immolating Tibetansâ - www.phayul.com
09 Oct 14:39
Reacting to reports of two more self immolations by teenaged Tibetans in eastern Tibet earlier today, a group of visiting UK Member of Parliaments said that they felt and shared the "terrible pain" of the Tibetans in taking the decision to self...