The Second Egyptian Revolution
The Second Egyptian Revolution has been a series of resurging protests since the end of May. Protesters claim that the Security Council of Armed Forces is blocking change, and failing to act towards a democratic transition to power come the September elections. Most recently, July has been marked by protests by youth reoccupying Tahrir to protest the continued rule of the Supreme Council of the Armed Forces.

More

Loading Voice

«ويكيليكس»:«الفقى» و«سليمان» عدلا قوانين البث لمساعدة «راديو سوا» الأمريكى | المصري اليوم، أخبار اليوم من مصر
09 Jul 15:06
كشفت وثيقة جديدة لـ«ويكيليكس» - تنشرها «المصرى اليوم» وفق اتفاقها الخاص مع الموقع الشهير - أن أنس الفقى، وزير الإعلام السابق، التقى...

Lessons From Tahrir Sq. - NYTimes.com
25 May 14:03
Do the Israelis or Palestinians have any surprise in them?
YouTube - ثورة جمعة الغضب الثانية 27 مايو وفيديو خطير.flv
24 May 19:32
وزير الصحة المصرى(بعد الثورة) يدعو الله لجمال مبارك ان يفك الله أسره وهو عضو سابق فى الحزب الوطنى وشارك فى افساد المنظومة الصحية بترأسه...
YouTube - ثورة جمعة الغضب الثانية 27 مايو وفيديو خطير.flv
24 May 19:30
الجمعة القادمة جمعة الغضب 27 مايو وفيديو خطير من جدا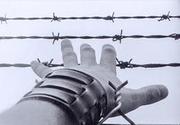 Second Egyptian Revolution: May 27th 2011 « When The Road Darkens
22 May 13:35
Ever since Suzan Mubarak got released from detention after she gave up some of what she stole from the country -whoops…I mean her assets-, accompan...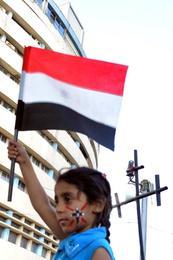 Copts end Maspiro protest, plan to join 'Second Friday of Anger' | Al-Masry Al-Youm: Today's News from Egypt
22 May 13:32
Copts will end their almost two-week protest at the Egyptian State TV building, said Metias Nasr, priest at the Virgin Mary Church in Ezbet al-Nakhl and a leader of the protest.
Egyptian Groups Call for Second Round of 'Rage' Protests on Lack of Change - Bloomberg
22 May 13:31
Egyptian pro-democracy groups are calling for a second round of so-called "rage" protests on May 27 because of a lack of political progress and perceived failure to prosecute members of former President Hosni Mubarak 's regime.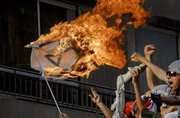 Egypt government warns of 'counter-revolution' - Worldnews.com
22 May 08:25
Egypt's new government warned Wednesday of a "counter-revolution", following a series of deadly political and religious clashes blamed on diehards of the former regime.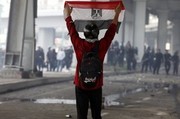 Declaration: The Second Egyptian Revolution | Philip Brennan
22 May 08:23
On 27 May we will protest on the streets because we have had enough of the SCAF and Tantawi rule over u. They are inactive against sectarian violence (which is mostly created by them through the SSIS), and they keep killing and arresting protesters...