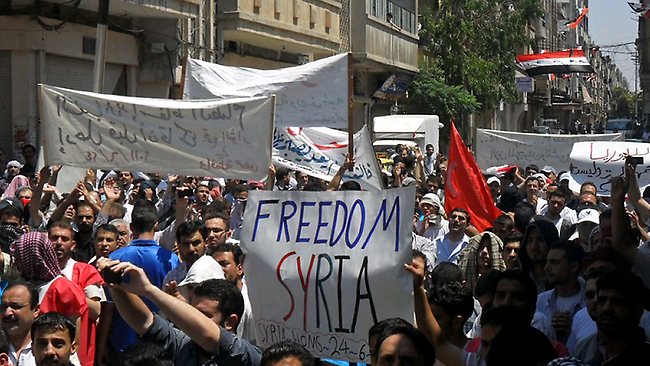 Protests in Syria
In Syria, what began as another chapter of the Arab Spring has deteriorated into a humanitarian catastrophe. Peaceful protests starting on March 15th, 2011 were met by the reigning Assad regime with violence and mass arrests. Popular uprisings soon became a full-scale civil war, resulting in over 100,000 casualties and the displacement of millions. Government air raids on rebel strongholds are frequently indiscriminate and result in numerous civilian deaths and massive damage to infrastructure. Army sieges on entire towns prevent access by humanitarian groups to provide necessary food and medical assistance to needy Syrians, resulting in widespread malnutrition and disease. Jihadist elements with extremist ideologies have capitalized on a lack of foreign intervention by waging successful campaigns against the Syrian army, resulting in both increased favor among rebel groups and the further discouragement of outside support. On August 21, 2013, a chemical attack on the Damascus suburb of Ghouta forced the hand of the international community to disarm the Syrian government's chemical arsenal, but the conflict continues unabated. Warning: The videos presented can be extremely graphic.

Loading Voice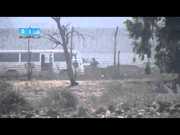 شام ريف القنيطرة عملية تسليم 45 عنصر التابعين لقوات الامم المتحدة عند الشريط الحدودي 11 9 2014 جـ2
13 Sep 13:05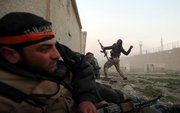 Syrian Rebels: We'll Use U.S. Weapons to Fight Assad, Whether Obama Likes It or Not - The Daily Beast
12 Sep 18:25
If the U.S. arms the Free Syrian Army to fight ISIS, they are going to battle Assad at the same time—no matter what the White House says.

Syria News | Syria Deeply, Covering the Crisis
12 Sep 18:24
To give you an overview of the latest news, we've organized the latest Syrian developments in a curated summary.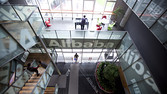 Islamist Rebels Release Captive U.N. Peacekeepers in Syria - WSJ
12 Sep 18:22
The United Nations said nearly four dozen of its peacekeepers from Fiji were freed on Thursday in the Syrian Golan Heights after being held captive by Islamist rebels for nearly two weeks.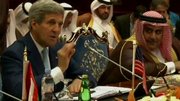 BBC News - US to provide further $500m aid to Syria war victims
12 Sep 18:19
US Secretary of State John Kerry has announced that America will provide another $500m (£307m) in aid to victims of the war in Syria. The aid brings the total cost of assistance to nearly $3bn (£1.9bn) since 2011.
Doctor: Food, training could quell extremism in Syria
12 Sep 18:18
LANSING, Mich. — More than most Americans, Dr. Abdalmajid Katranji knows the human toll of the extremist-fueled violence raging in Syria and Iraq.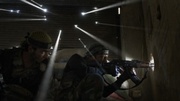 Syria's Ever-Growing Number Of Wars
12 Sep 18:15
Syria's conflict began as a revolution against the regime of President Bashar al-Assad. Now the country is the arena for multiple wars, with the U.S. plan to roll back Islamic State militants in Ira...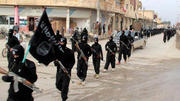 10 Questions: Syria - Yahoo News
12 Sep 18:14
From Yahoo News: This week President Barack Obama presented his strategy for confronting the growing threat of the Islamic State, or IS, in Syria. While many of us first heard about the brutal group of terrorists this summer, it's been around for a...
Westerners fighting in Syria disillusioned with Islamic State but can't go home - The Washington Post
12 Sep 18:14
Experts say that disillusioned foreign jihad fighters should be allowed home so they can speak out.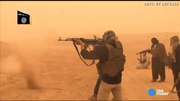 Syria airstrikes need boots on the ground, AF officer says
12 Sep 18:12
WASHINGTON – The expanded air war that President Obama has ordered in Iraq and Syria will require a small number of U.S. special operations forces on the ground in order to be effective, according to a senior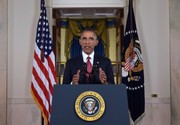 President Obama's strategy can't only be to shoot terrorists from the air - The Washington Post
12 Sep 17:05
President Obama's strategy can't only be to shoot terrorists from the air.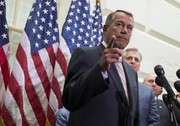 House moving toward vote on Syria amendment - The Washington Post
12 Sep 15:05
The chamber's GOP leaders expect to approve President Obama's request for authority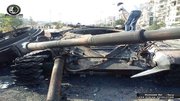 ملخص لأهم المعارك والأحداث التي جرت في سوريا منتصف اليوم | صقور العرب
12 Sep 13:05
فعاليات المستخدم الرئيسية مقالات الزوار اتــصل بنــا الاكثر قراءة عصابات "منظمة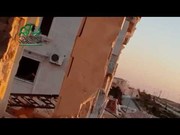 مميز: الجبهة الإسلامية : حلب : تدمير دبابة T72 تابعة لعصابات الأسد في جمعية الزهراء بمدفع B9
12 Sep 11:05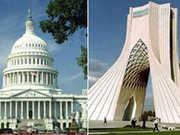 U.S. attacks on IS in Syria not in Iran's interest
12 Sep 09:08
U.S. President Barack Obama said in a televised address to the nation that the United States would strike at the Islamic State in in Iraq and in Syria, too, if needed. This is not at all in Iran's interest. The Islamic Republic has failed to...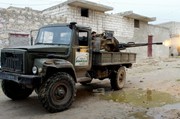 The mysterious explosion that could change the Syrian war - The Washington Post
12 Sep 09:08
The entire leadership of one rebel group gone. Who replaces them?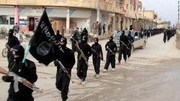 Syria: We consider strikes aggression - CNN.com Video
12 Sep 09:08
Hala Gorani talks to Bouthaina Shaaban, adviser to Syrian President al-Assad, about the announcement of strikes in Syria.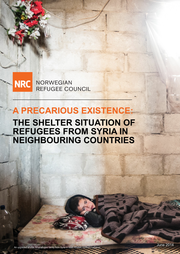 A precarious existence: The shelter situation of refugees from Syria in neighbouring countries - Lebanon | ReliefWeb
12 Sep 02:05
The lack of affordable housing in neighbouring countries has led to thousands of refugees living in unsuitable accommodation without security of tenure and exposed to risks.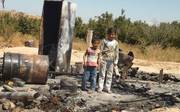 Younine, village chiite adossé au jurd de Ersal, veut en finir avec les réfugiés syriens - Patricia KHODER - L'Orient-Le Jour
12 Sep 02:05

U.S. authorized to target individual Islamic State leaders, officials say - The Washington Post
11 Sep 18:05
Shift in rules of engagement is key component of President Obama's plan to go on "offense" in Iraq, Syria.

U.S. wins Arab support for Syria/Iraq military campaign| Reuters
11 Sep 18:05
JEDDAH (Reuters) - The United States signed up Arab allies on Thursday to a coordinated military campaign against Islamic State fighters, a major step in building regional support for President Barack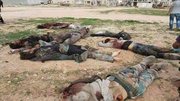 مقتل ضابط و11 جنديًّا من قوّات الأسد في الحسكة | الدرر الشامية
11 Sep 15:05
قُتِل اليوم الخميس، ضابط إضافة إلى ستّة جنود من قوّات الأسد خلال المعارك المتواصلة في حيّ غويران بمدينة الحسكة.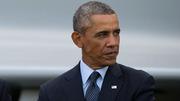 The ISIS Speech: Obama and the Dogs of War | Mother Jones
11 Sep 14:07
Politics→ Foreign Policy, International, Iraq, Military, Obama, Top Stories The ISIS Speech: Obama and the Dogs of War Can he control them once the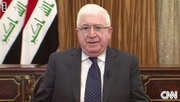 متحدث أمريكي: التحالف ضد داعش معقّد جدا لكن التصميم لدينا ولدى الخليجيين سيكفل نجاحه - CNNArabic.com
11 Sep 11:06
قال المتحدث العربي باسم الخارجية الأمريكية جوشوا بيكر في حوار مع CNNبالعربية إنّ بلاده لن تدخل حربا ميدانية جديدة في المنطقة وإنما هي...

Kerry vows anti IS coalition to broaden and deepen Anadolu Agency
11 Sep 11:06
Kerry vows anti IS coalition to broaden and deepen US Secretary of State pays short visit to Baghdad to reiterate international support for Iraq's new government against Islamic State threat.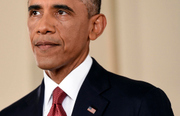 War Powers and ISIS: President Obama Goes Further Than Bush
11 Sep 11:05
President Obama hoped to repeal the Bush-era authorization declaring war on al Qaeda—instead he's expanded it without bound.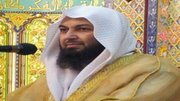 بعدَ مَقتلِ الأخيار.. بماذا تُفَكِّر؟ | الدرر الشامية
11 Sep 10:07
بماذا تُفَكِّر؟ بماذا تُفَكِّر؟ بماذا تُفَكِّر؟ كلَّما دخلتُ الموقِعَ يطرَحُ عليَّ ذاتَ السؤال!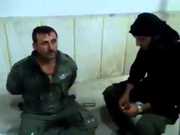 سوريا القاء القبض على طيار علوي من القرداحة برتبة رائد وقائد طائرة حربية ... إسمع ماذا يقول
11 Sep 10:06
سوريا.. تعزيزات لمسلحين باتجاه مطار دير الزور - أخبار سكاي نيوز عربية
11 Sep 09:12
قالت مصادر سورية، الخميس، إن تنظيم الدولة يدفع عددا من مقاتليه، للتوجه إلى محافظة دير الزور، في مسعى منه لدعم مقاتليه الموجودين هناك،...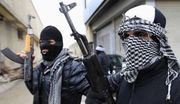 الموفد الدولي الى سوريا: لضرورة مواجهة المجموعات الارهابية - النهار
11 Sep 07:06
الموفد الدولي الى سوريا: لضرورة مواجهة المجموعات الارهابية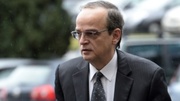 المعارضة السورية تدعم خطة أوباما لضرب داعش
11 Sep 05:05
رحب الائتلاف الوطني السوري المعارض بالخطة التي عرضها الرئيس الأميركي باراك أوباما الأربعاء لضرب تنظيم "الدولة الإسلامية" في سورية، لكنه...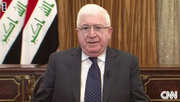 إخوان سوريا: النظام خلف مقتل قادة "أحرار الشام" ونرفض التحالف الدولي ضد داعش بدون رصاصة برأس الأسد - CNNArabic.com
11 Sep 05:05
نعى قياديون بجماعة الإخوان المسلمين في سوريا الأربعاء قادة حركة "أحرار الشام" الذين قتلوا الثلاثاء بتفجير مقر اجتماعهم في ريف إدلب،...
Syrie - incroyable, la FSA et les YPG s'allient pour combatre ISIS qui est au nord Est d'Alep
11 Sep 02:05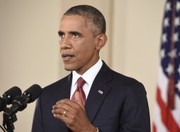 Read Obama's ISIS Speech (FULL TEXT)
11 Sep 00:05
President Barack Obama addressed the nation Wednesday evening, outlining his strategy for defeating the Islamic State, the militant group also known as ISIS or ISIL. Read the full speech below, as prepared for delivery: My fellow Americans...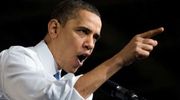 اوباما: سنضرب داعش في سوريا والعراق - النهار
11 Sep 00:05
اوباما: سنضرب داعش في سوريا والعراق ولن نتعاون مع الأسد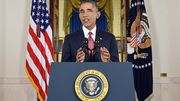 Obama Orders Airstrikes in Syria for First Time - ABC News
10 Sep 23:05
Obama Orders Airstrikes in Syria for First Time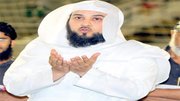 "العريفي" ينعى استشهاد قادة "أحرار الشام" ويدعو لتوحيد صفهم | الدرر الشامية
10 Sep 22:04
نعى الداعية السعودي، الدكتور محمد العريفي، استشهاد قادة حركة أحرار الشام الإسلامية أمس الثلاثاء، إثر تفجير استهدف اجتماعًا لهم بريف...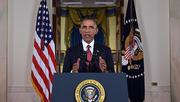 Obama says he is ready to launch air attacks on Islamic State militants in Syria
10 Sep 20:23
WASHINGTON (AFP) - US President Barack Obama said on Wednesday that he is ready to launch air strikes on Islamic State (IS) fighters in Syria, expanding the campaign already undertaken against the jihadists in Iraq.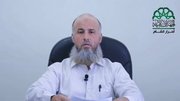 بالفيديو.. "هاشم الشيخ" ينعى قادة أحرار الشام ويؤكد ثبات الحركة على منهجها | الدرر الشامية
10 Sep 17:06
نعى القائد العام لحركة أحرار الشام "هاشم الشيخ" اليوم الأربعاء استشهاد قادة الحركة مؤكدًا على ثبات الحركة على منهجها في قتال نظام الأسد...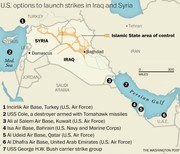 Here's how the U.S. military could carry out strikes in Syria - The Washington Post
10 Sep 14:05
U.S. airstrikes in Iraq have set up an operational framework for how they may expand the mission into Syria.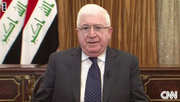 منظمة حظر الكيماوي: غاز الكلورين استخدم بهجوم على قرية شمال سوريا العام الجاري - CNNArabic.com
10 Sep 13:06
دبي، الإمارات العربية المتحدة (CNN)—قالت منظمة حظر الكيماوي، الأربعاء، إنها اكتشفت استخدام غاز الكلورين، الذي يعتبر من الغازات...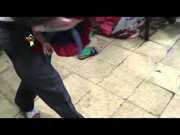 ريف دمشق دوما 2014.9.9 عشرات الشهداء والجرحى من الاطفال والنساء بعد قصف المدينة من طيران الاسد
10 Sep 11:06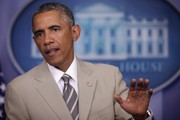 Exactly one year after Obama's first Syria speech, he's giving another. Why everything is different this time around - The Washington Post
10 Sep 10:07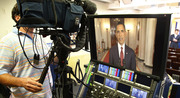 Live from the West Wing: President Obama goes prime time - Josh Gerstein - POLITICO.com
10 Sep 10:07
The uphill fight to get Congress to approve a military strike on Syria is pushing President Barack Obama to embrace a brand of communication he's long resisted: the delivery of a prime-time address to the nation from the White House. During his...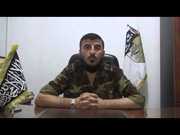 شام تعزية القائد العسكري للجبهة الإسلامية زهران علوش باستشهاد قادة أحرار الشام 10 9 2014
10 Sep 10:06

Syrian Freedom, #Syrian troops storm town with tanks amid intense shelling
24 Mar 10:07
#Syrian troops storm town with tanks amid intense shelling Syrian troops backed by tanks stormed a northwestern town on Saturday in the latest of a series of pushes by regime forces into rebel-held...