Political detentions of artists in Cuba
Recently Cuban Government has started a new way of censorship: short term detentions to Cuban artists, in order to avoid artists to perform in public, organize independent art events or to produce a political work.

More

Loading Voice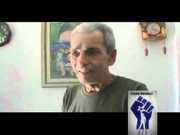 Cuba: Testimonio de opositor cubano tras ser violentamente arrestado (12 de abril, 2012)
09 May 15:57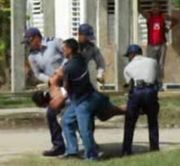 Cuba: Castro police more concerned with arresting dissidents than criminals | Babalú Blog
09 May 15:54
The police force in Cuba is in reality an arm of political oppression for the Castro dictatorship.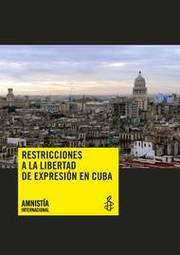 Cuba: un país sin libertad de expresión: Amnistía Internacional España - Derechos Humanos
08 May 04:26
Esta acción ha finalizado. Gracias a las más de 13,000 personas que han participado y que han contribuido a que el periodista Pablo Pacheco Avila fuera liberado en julio pasado tras cumplir siete de una condena de 20 años. política o credo...