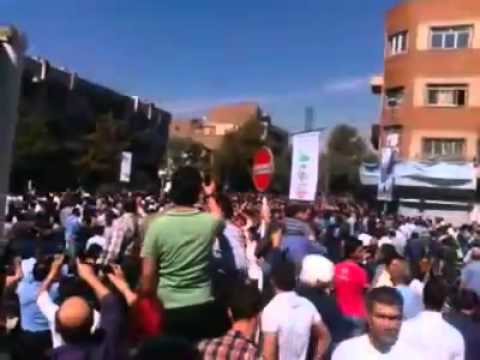 Economic and Political Discontent in Iran
On October 3, 2012, Iranian citizens took to the streets of Tehran to demonstrate against the rising cost of living, deteriorating living standards, increasing unemployment, and the devaluation of the Iranian currency, the rial. Riot police, however, clashed with the protesters and fired tear gas to disperse the crowds. Iran has been sanctioned over its nuclear program and its systematic abuse of basic human rights. These violations include crackdowns on protests, severe censorship, discrimination against women and minorities, politically motivated sentencing, excessive use of the death penalty, and more. While many of the human rights related sanctions are targeted at individuals complicit in abuses, the broader sanctions have taken a toll on the every day citizen.

Loading Voice

افغانستان - BBC فارسی - 'بود، نبود'، نگاهی به جهان رنگارنگ کودکان افغانستان
09 Feb 09:19
'بود، نبود' دو کلمه جادویی است که به عنوان سرافسانه، بسیاری از افسانه های افغانستان با آن آغاز می شود. راجر ویلمسن نویسنده آلمانی اما...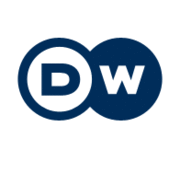 حکایت چنارهای ولیعصر که ایستاده می‌میرند| دانش و محیط زیست | DW.DE | 17.07.2013
17 Jul 18:35
"معاون اجرایی شهرداری تهران" گفته "درختان مزاحم تابلوهای راهنمایی و رانندگی حذف می‌شوند". به گزارش سایت "هرانا" شهرداری تهران اقدام به قطع...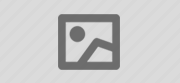 Pahlavi's bid as "unity" figure fails amid Ahwazi criticism ~ Ahwaz News Agency
11 Jun 06:01
11 June, 2013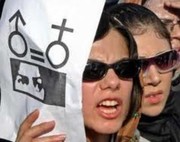 Women, Law and Sexuality in Iran | . | HRANA. | HRANA
27 May 14:29
Establishment of Islamic regime amounted to controlling women's sexuality and sexual rights directly.

Has Iranian regime learned nothing from 2009 election fiasco? - CNN.com
27 May 13:28
Former President Ali Akbar Hashemi Rafsanjani's abrupt fall from grace has taken many in political circles in Iran by surprise, further widening the gap between an increasingly insular and narrow hard-line elite and the rest of the country.

Prominent Imprisoned Reformist Calls For Boycott of Iran Elections | Iran Pulse: Must-Reads from Iran Today
27 May 12:30
Prominent Imprisoned Reformist Calls For Boycott of Iran Elections Posted on May 27, 2013 by Arash Karami Share <!-- wpa2a.script_load(); //--> Promin

Maryam Keshavarz: 'In Iran, anything illegal becomes politically subversive' | Film | The Guardian
27 May 11:26
The Iranian-American director of Circumstance, a teenage lesbian romance, knows a thing or two about causing trouble, and the link between desire and dissent

Is Rafsanjani's Disqualification A Signal to US? - Al-Monitor: the Pulse of the Middle East
27 May 10:30
The disqualification of former Iranian President Hashemi Rafsanjani as a candidate in this year's election may be about more than Iranian domestic politics.

Backlash as Iran hardliners label Oscar favourite a 'dirty picture' | Film | The Observer
27 May 00:25
Voices close to Tehran regime are unhappy at western praise for A Separation's depiction of Iran, despite the film's popular success at home, writes Saeed Kamali Dehghan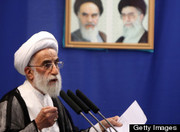 Pouya Alimagham: Iran's 2009 Protests Haunt Upcoming Elections
26 May 18:31
The Iranian government wants to prevent the simmering opposition from surfacing and using a Rafsanjani candidacy as a cover to reignite 2009's protest movement.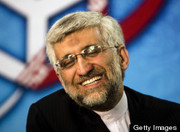 Iran Presidential Election 2013: Official Candidates List
26 May 18:31
The eight candidates approved Tuesday for Iran's June 14 presidential election to replace Mahmoud Ahmadinejad, who cannot run again because of term limits. Captions by the Associated Press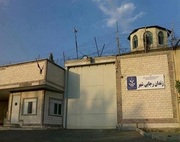 Kurdish prisoner refused to go to hospital in protest. | HRANA
26 May 17:29
Naseh Yousefi, a Kurdish political prisoner in Rajai Shahr Prison, has refused to go to the hospital in protest to being insulted by prison authorities.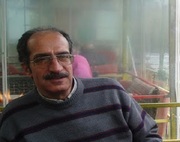 Authorities deny medical treatment to Mohammad Reza Pour-Shajari. | HRANA
26 May 12:33
Doctors have recommended urgent medical treatment for Mohammad Reza Pour-Shajari. Authorities are preventing his transfer to a hospital outside the prison.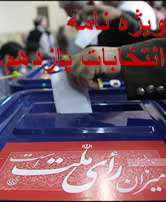 جنبش راه سبز - رئیس هیئت نظارت بر انتخابات شوراها: حامیان موسوی و کروبی رد صلاحیت شدند
26 May 06:28
جرس: رئیس هیئت نظارت بر انتخابات شوراهای اسلامی شهر و روستا گفت که کسانی که بعد از سخنان رهبری از موسوی و کروبی حمایت کردند رد صلاحیت شده...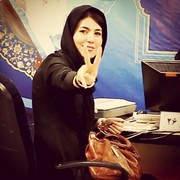 Alireza Edrisi, انتخابات رياست جمهورى ٩٢ هم شروع شد! #انتخابات...
26 May 00:29
انتخابات رياست جمهورى ٩٢ هم شروع شد! #انتخابات #١٣٩٢ #ايران #Iran #election #iranelection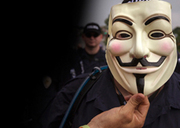 Iran claims it has circumvented sanctions - Salon.com
27 Dec 15:06
Iran's oil minister claims his country has successfully circumvented sanctions on the sale of its oil. State TV on Sunday broadcast comments by Rostam Ghasemi that the industry was in "bad shape" about two months ago due to the oil embargo...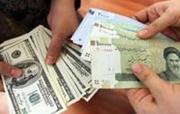 Iran's rial tumbles once again | Radio Zamaneh: Independent Media, Debate and E-learning for Iran
27 Dec 15:05
The government has blamed international sanctions and "economic saboteurs" for the fluctuations in the currency market, but government critics have also blamed the government for mismanagement of the situation.

Sanctions hurting Iran's movie industry - SFGate
27 Dec 15:03
Iran's acclaimed movie industry is the latest sector to suffer the effects of economic sanctions over the country's uranium enrichment program. At the close of a year in which increased ticket prices caused a 40 percent drop in cinema attendance,...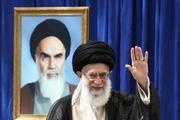 The Year in Review 2012: Sanctions do little to deter Iran - UPI.com
27 Dec 15:03
Intimidation is the name of the game in the Middle East, and the game is played on every stage imaginable.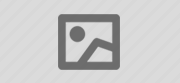 Iranian addicts shift to synthetic drugs - FT.com
26 Dec 08:22
Iranian experts are warning of substantial changes in the patterns of substance abuse in the sanctions-hit country, as drug users shift away from smoking opium to the more dangerous injection of crack heroin. The tightening US and European Union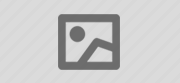 Rial's woes lead to rise in Iranian crime - FT.com
21 Dec 01:22
Street robberies in Iran have risen in recent months, local people say, as US and European sanctions have taken their toll on the economy and purchasing power has fallen. There are no official crime figures but Tehran residents report a rise in

"The Great Surgery" of Iran's economy - Trend.Az
19 Dec 09:26
A memorable event took place in Iran's economy in December of 2010. Iran's President Mahmoud Ahmadinejad announced the launch of a project on subsidy reform (elimination of targeted subsidies), and called it a 'great surgery' on the weakened...

Iran defiant on enrichment ahead of possible nuclear talks| Reuters
18 Dec 05:26
DUBAI (Reuters) - Iran will not stop higher-grade enrichment of uranium in response to external demands, Tehran's top nuclear official was quoted as saying on Tuesday, signaling a tough bargaining stance

Geopolitical Jitters May Dictate Course of World Economy - Bloomberg
18 Dec 04:25
2012 was a year when politics at times trumped economic fundamentals, from worries about a break- up of the euro zone to anxiety about U.S. budget policy. In 2013, security concerns may do the same thing.

Robb, Ross and Makovsky: The Economic Cost of a Nuclear Iran - WSJ.com
17 Dec 21:23
In The Wall Street Journal, former Senator Charles Robb, Dennis Ross and Michael Makovsky write that sanctions and U.S. military force carry risks, but Tehran with a bomb would wreak havoc on global markets.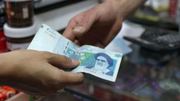 «خرخره» اقتصاد ایران در دستان فساد
15 Dec 06:25
حالا دیگر کمتر کسی حوصله دارد چند ماهی مانده به پایان دولت دهم، از محمود احمدی نژاد بپرسد، چرا رتبه دولتی که او آن را «پاک‌ترین دولت‌ها»...

Western sanctions hamper Iran's economy - CNN.com Video
14 Dec 06:24
The U.S. is using economic pressure in a nuclear standoff with Iran.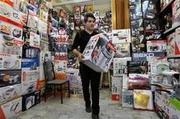 Iran bans 'luxury' imports as sanctions bite - World - NZ Herald News
08 Nov 19:19
Iran's sanctions-fighting resistance economy suddenly got a lot leaner, less flashy and perhaps a bit more uncomfortable.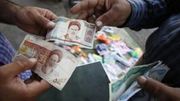 افزايش مشکلات معيشتی در ايران و فرايند قطبی شدن جامعه
06 Nov 16:22
حسينعلی شهرياری، رييس کميسيون بهداشت مجلس گفته است افزايش مشکلات معيشتی در ايران به فرايند قطبی شدن جامعه کمک کرده ودر جامعه کنونی مردم...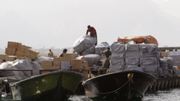 وقتی صادرات کالا قحطی می آورد
06 Nov 14:22
با سقوط پول ملی، فشار بر صادر کنندگان کالا های غير نفتی افزايش يافته است. گفت وگوی اقتصادی راديو فردا با فریدون خاوند، استاد اقتصاد در...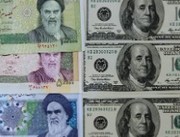 Meet America's sanction cops for Iran - Nov. 5, 2012
05 Nov 10:24
They're the leaders at the Treasury's Office of Terrorism and Financial Intelligence shaping U.S.-Iran policy.

In Iran, drug trafficking soars as sanctions take bigger bite - The Washington Post
01 Nov 11:22
A booming illicit drug industry in the country is producing record quantities of a powerful synthetic drug, law enforcement officials say.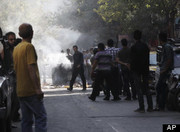 Richard Javad Heydarian: Iran Sanctions: Collective Punishment
30 Oct 17:20
Despite hints at possible one-on-one talks between Iran and the U.S. it is far from clear whether Obama (or Romney) would ever engage Tehran in a substantive and sustained kind of diplomacy that befits the complexity of the ongoing nuclear conundrum.
Iran's Khamenei warns of government divisions after rial plunge| Reuters
30 Oct 09:26
DUBAI (Reuters) - Supreme Leader Ayatollah Ali Khamenei told Iranian officials on Wednesday to stop bickering over mounting economic woes as Tehran grapples with Western-imposed sanctions, voicing concern
Time for an Iranian Spring? by Behzad Yaghmaian - The Globalist
24 Oct 19:45
Iran's middle class is feeling the bite of economic sanctions imposed by Western governments to slow the country's nuclear weapons program. Yet despite signs of growing discontent with the government of President Mahmoud Ahmadinejad, the middle...

International sanctions mean skyrocketing prices for Iranians - thestar.com
24 Oct 19:44
It is hard to know how much money to take to the supermarket in Iran these days. The price of meat or milk, for example, can nearly double in the time between leaving the house and arriving at the store because the value of the rial fluctuates...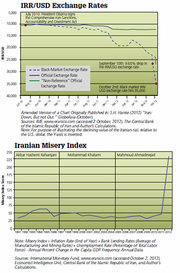 Iran's Hyperinflation Economic Death Spiral :: The Market Oracle :: Financial Markets Analysis & Forecasting Free Website
24 Oct 19:42
Since early September, there has been an accelerated slide in the value of the Iranian rial. This slide has been punctuated by dramatic collapses in the demand for the rial. With each collapse, there has been something akin to a "bank run" on rials...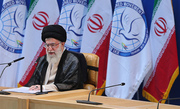 Grand Ayatollahs Chide Khamenei Over Iran's Faltering Economy - Al-Monitor: the Pulse of the Middle East
24 Oct 19:41
Iran's Supreme Leader Ayatollah Ali Khamenei has yet to acknowledge the extent of Iran's economic straits, which could undermine the stability of the country and its theocratic regime.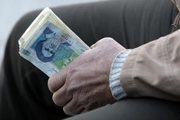 Iran arrests 50 over currency decline | Nation & World | The Seattle Times
24 Oct 19:32
Iran's intelligence chief says up to 50 people have been arrested in connection with the decline in the value of the national currency and the chaos that followed the slide.

Iran sanctions 'putting millions of lives at risk' | World news | guardian.co.uk
22 Oct 20:21
Western sanctions hitting import of medicines for diseases including multiple sclerosis and cancer, charity warns

Iranian industry group's workers stage protest against Korea's Daewoo Electronics - Trend.Az
22 Oct 02:20
A protest has been staged yesterday before the embassy of South Korea in Iran, in connection with Iran's Entikhab Industry Group's frozen assets, the group's website reported.

Police Clash with Currency Protesters... in Iran | Silver Circle Underground
18 Oct 05:23
Money Monday Last week hundreds of protesters gathered in Iran's capital Tehran outraged over the plunging Iranian rial. The State greeted their peaceful demonstration with riot police and tear gas.

For Iranian Regime, Tehran Bazaar Protest Could Be A Game-Changer
17 Oct 15:22
Bazaaries, the Farsi name for Iran's traditional merchants, are typically a conservative, wealthy bunch reluctant to involve themselves in politics.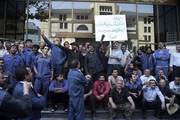 IRAN 14-08-12 WORKERS PROTEST --- USED 16-10-12.jpg
17 Oct 04:22
IRAN 14-08-12 WORKERS PROTEST --- USED 16-10-12.jpg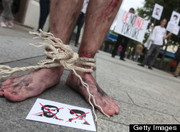 Iran Human Rights Activists Raped, Tortured: UN
15 Oct 08:22
By Michelle Nichols UNITED NATIONS, Oct 11 (Reuters) - Human rights activists in Iran are subjected to beatings with batons, mock hangings, rape, sleep deprivation, and threats that family members will be raped or killed, a U.N....

Iran fears the MEK's influence, as its protests over terror delisting show | Alex Carlile | Comment is free | guardian.co.uk
14 Oct 18:21
Alex Carlile: Claims that Iran's opposition group MEK is irrelevant is belied by how keen the country's leaders were to suppress it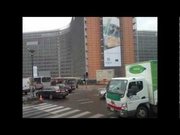 protest against execution in Iran for one week around Brussels (Belgium) -=- Eteraz be edam dar Iran
14 Oct 17:21

Iranian fugitive: identity mix-up with shot Neda wrecked my life | World news | The Observer
14 Oct 05:20
Neda Soltani, a lecturer whose photo wrongly became symbol of protest, tells how regime threatened her life after confusing her with shot protester Neda Agha Soltan

Protest against removal of prisoners to hospital in prison uniforms « Iran Daily Brief
13 Oct 18:19
Loading...You are here:  Top Stories  >  Human Rights  >  Current Article Protest against removal of prisoners to hospital in prison uniforms Fr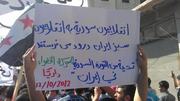 Sign at yesterday's protest in Daraya: "From #Syria to #Iran, a revolution for freedom"
13 Oct 10:22
Sign at yesterday's protest in Daraya: "From #Syria to #Iran, a revolution for freedom"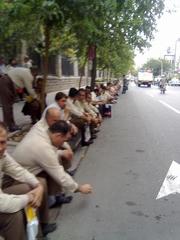 Iran, Tehran, Irancrisis
10 Oct 06:21
GreenQuran: Picture of the protest if bus drivers in #Tehran #Iran #IranCrisis http://t.co/YmkRcXvB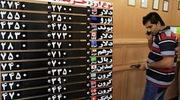 World Economy: Strict New Procedures for Iran Currency Trading After Protest - Mutiara-Damansara.com
09 Oct 05:21
World Economy: Strict New Procedures for Iran Currency Trading After Protest 09/10/2012 0 Comments   More On World Economy News HereTEHRAN — Irani