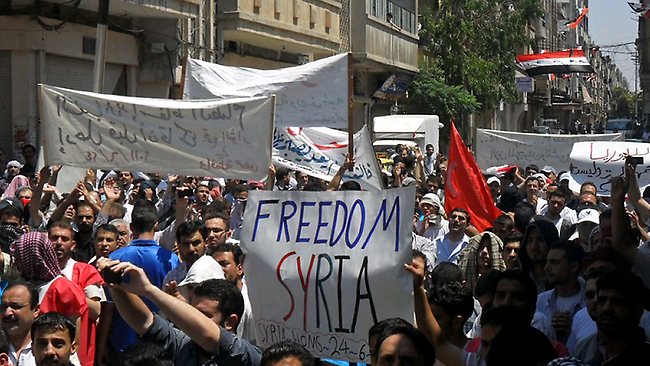 Protests in Syria
In Syria, what began as another chapter of the Arab Spring has deteriorated into a humanitarian catastrophe. Peaceful protests starting on March 15th, 2011 were met by the reigning Assad regime with violence and mass arrests. Popular uprisings soon became a full-scale civil war, resulting in over 100,000 casualties and the displacement of millions. Government air raids on rebel strongholds are frequently indiscriminate and result in numerous civilian deaths and massive damage to infrastructure. Army sieges on entire towns prevent access by humanitarian groups to provide necessary food and medical assistance to needy Syrians, resulting in widespread malnutrition and disease. Jihadist elements with extremist ideologies have capitalized on a lack of foreign intervention by waging successful campaigns against the Syrian army, resulting in both increased favor among rebel groups and the further discouragement of outside support. On August 21, 2013, a chemical attack on the Damascus suburb of Ghouta forced the hand of the international community to disarm the Syrian government's chemical arsenal, but the conflict continues unabated. Warning: The videos presented can be extremely graphic.

Loading Voice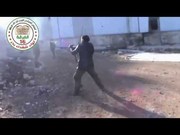 Toan Canh Ve Cuoc Chien Khoc Liet o Syria | Quan Doi Tu Do Syria (FSA) | War in Syria 22-8-2014 HD
22 Aug 16:34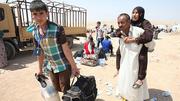 Syria: The tragic figures behind a forgotten conflict | euronews, world news
22 Aug 16:30
world news - More than 191,000 people have been killed since the start of the conflict. The figures have just been released by the United Nations High Commissioner for Human Rights. It is a…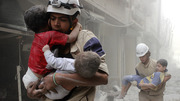 Syria deaths at 191,000: 'It's not a number, it's people' - Channel 4 News
22 Aug 16:30
The number of people to die in Syria has risen to over 191,000 in three years, but the conflict has "dropped off the international radar", says the United Nations commissioner.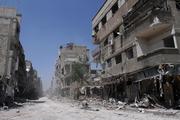 U.N.'s Pillay Slams World's 'Paralysis' As Syria Toll Hits 191K - NBC News
22 Aug 16:29
World powers were castigated by the U.N.'s human rights chief Friday for failing act over Syria as new analysis put the death toll in the conflict at 191,369...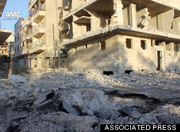 Press Freedom Group: Journalists Have Become 'Pawns' In Syria's Conflict
22 Aug 16:29
James Foley's beheading by militants is shining more light on the danger that journalists covering the civil war in Syria face. The Committee To Protect Journalists declared Syria the most dangerous place in the world for journalists, even...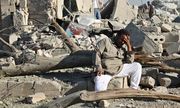 Syrian civil war death toll rises to more than 191,300, according to UN | World news | theguardian.com
22 Aug 16:28
Human rights office says figure includes additional killings from earlier periods as well as deaths since last report in July 2013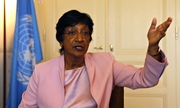 UN human rights commissioner attacks security council for failure over Syria | World news | The Guardian
22 Aug 16:27
Outgoing Navi Pillay says 'killers and torturers in Syria have been empowered and emboldened by international paralysis'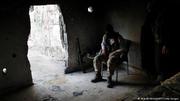 UN: Syria war death toll tops 191,000 | News | DW.DE | 22.08.2014
22 Aug 16:26
The United Nations has released new figures on the death toll inflicted by the Syrian civil war. While the report includes previously unavailable information, the UN warns that the actual death toll is probably higher.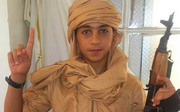 The 13-year-old Belgian boy fighting in Syria - Telegraph
22 Aug 16:24
A 13-year-old Belgian schoolboy travelled earlier this year with his older brother to join Islamic State militants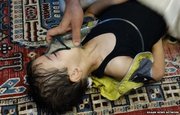 BBC News - Hope fades for Syrians one year after chemical attack
22 Aug 16:23
It was 02:30 on a hot summer night in Damascus. The sound of rockets landing was nothing new. At least six of them exploded, one after the other, in the north-eastern districts of Zamalka and Ein Tarma.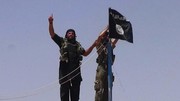 70 Islamic State jihadists killed in Syria clashes: monitor
22 Aug 16:23
Beirut: At least 70 Islamic State jihadist fighters have been killed in 48 hours of clashes with Syrian army troops in the northern province of Raqa, a monitoring group said Friday.

U.N. says Syria death toll tops 190,000, rights envoy raps world powers| Reuters
22 Aug 16:23
GENEVA (Reuters) - More than 191,000 people were killed in the first three years of Syria's civil war, a U.N. report said on Friday, and the world body's human rights envoy rebuked leading powers for failing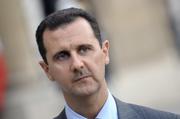 US And Assad vs. ISIS? Arguments Made For Partnership With Syrian President
22 Aug 16:22
Some foreign policy experts are calling on the White House to align with Syrian President Bashar Assad against ISIS.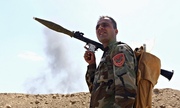 No longer a quarrel in a faraway country, the Syria conflict affects us all | Navi Pillay | Comment is free | The Guardian
22 Aug 16:22
Navi Pillay: Lurching from one struggle to another in the murderous summer of 2014, the world needs a new concept of the national interest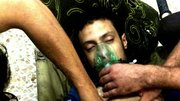 BBC News - Syria crisis: The Sarin attack, one year on
22 Aug 16:22
One year ago, rockets carrying the deadly nerve agent Sarin were fired into a suburb of the Syrian capital, Damascus.

Syria reinforces air base under Islamic State attack: monitor| Reuters
22 Aug 16:21
BEIRUT (Reuters) - Syrian government forces have sent reinforcements to an air base being attacked by Islamic State militants in northeast Syria where no fewer than 30 of the radical group's fighters were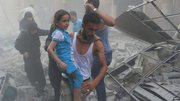 BBC News - Syria death toll 'more than 191,000'
22 Aug 16:19
More than 191,000 people have been killed in the Syrian conflict up to April, the UN human rights chief says.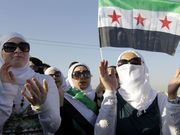 UN: Death toll from Syrian civil war tops 191,000
22 Aug 16:19
The death toll from three years of Syria's civil war has risen to more than 191,000 people, the United Nations reported Friday.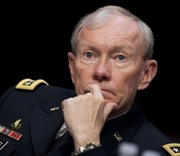 General Martin Dempsey says ISIS cannot be beaten without strikes on Syria.
22 Aug 16:19
Can ISIS be defeated? Not without striking Syria, according to General Martin Dempsey, chairman of the Joint Chiefs of Staff. From the New York Times: "This is an organization that has an apocalyptic end-of-days strategic vision that will...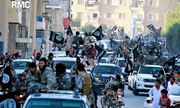 Isis fighters surround Syrian airbase in rapid drive to recapture lost territory | World news | The Guardian
22 Aug 16:18
Syrian reinforcements rush to defend Tabqa but there are fears that no regional military can slow group's momentum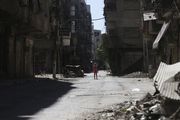 En Syrie, la guerre a coûté la vie à « 191 369 personnes »
22 Aug 08:49
Le Haut-Commissariat de l'ONU aux droits de l'homme a établi ce bilan qu'il estime en deçà de la réalité. Il dénonce le silence et la « paralysie internationale ».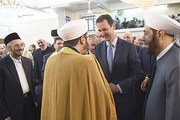 Washington Foreign Policy Hands Make The Case For The Unthinkable: An Alliance With Assad
22 Aug 08:49
Revenge of the realists. "It is not in our interest to defeat Assad as long as groups like ISIS will be winners."..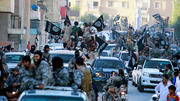 How The US Helped ISIS Grow Into a Monster | Mother Jones
22 Aug 05:05
Politics→ Bush, International, Iraq, Tom Dispatch How The US Helped ISIS Grow Into a Monster In his new book, Patrick Cockburn writes that America'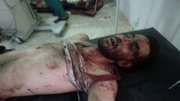 استشهاد 11 شخصًا في 6 محافظات سورية معظمهم بحمص | الدرر الشامية
22 Aug 03:05
استشهد اليوم الخميس، 11 شخصًا في ستّ محافظات سوريّة، معظمهم في محافظة حمص.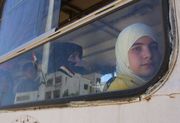 Justice elusive year after Syria gas attack, U.N. says - SFGate
22 Aug 03:05
Following the chemical assault, U.N. inspectors conducted a swift investigation that determined rockets loaded with sarin had been fired from an area where the Syrian military has bases. The Obama administration threatened to carry out punitive air...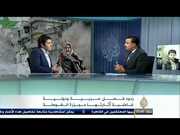 لقاء مع محمود الزيبق من أوائل من قام بتغطية مجزرة الغوطة مع فريق صحفي الجزيرة 21 08 2014
22 Aug 00:06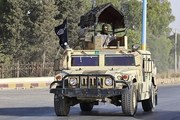 A Syrian Activist Might Have Witnessed The Failed U.S. Attempt To Rescue James Foley
21 Aug 23:05
"It is believed that those behind this attack are Jordanians and Americans," the activist wrote on Facebook. ..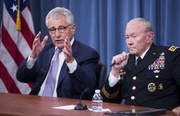 Islamic State can't be beat without addressing Syrian side of border, top general says - The Washington Post
21 Aug 21:19
Asked directly if U.S. airstrikes could be expanded to include militant targets in Syria, Defense Secretary Chuck Hagel said the United States is looking at all options.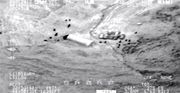 هل تهاجم أميركا "الدولة الاسلامية" في سوريا؟ - النهار
21 Aug 21:19
البنتاغون: يمكن هزيمة "الدولة الاسلامية" اذا تمت مهاجمة التنظيم في سوريا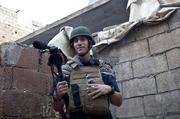 The Race to Save James Foley: The Inside Story - NBC News
21 Aug 19:05
The email came in like so many others: an anonymous sender, the address untraceable. The friends and family of James Foley had sifted through dozens over a y...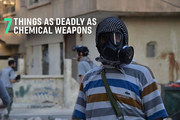 7 Things As Deadly As Chemical Weapons
21 Aug 18:05
A year ago on August 21, 2013 over 1,300 people, many of them children, were killed in a chemical weapons attack carried out by the Syrian...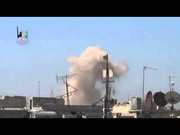 دوما 2014 8 21 رصد الغارة الجوية الأولى على المدينة من جهة حرستا من طائرات الميغ الحربية
21 Aug 16:27