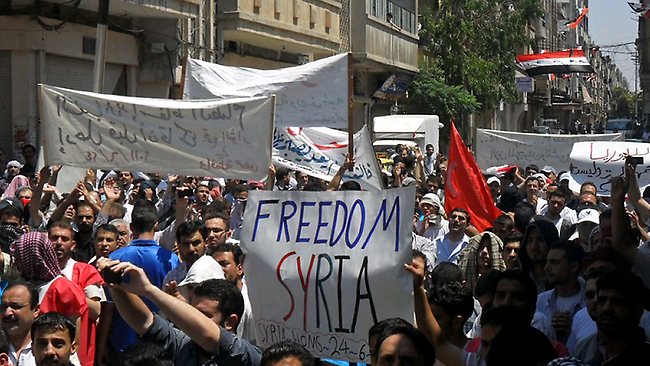 Protests in Syria
In Syria, what began as another chapter of the Arab Spring has deteriorated into a humanitarian catastrophe. Peaceful protests starting on March 15th, 2011 were met by the reigning Assad regime with violence and mass arrests. Popular uprisings soon became a full-scale civil war, resulting in over 100,000 casualties and the displacement of millions. Government air raids on rebel strongholds are frequently indiscriminate and result in numerous civilian deaths and massive damage to infrastructure. Army sieges on entire towns prevent access by humanitarian groups to provide necessary food and medical assistance to needy Syrians, resulting in widespread malnutrition and disease. Jihadist elements with extremist ideologies have capitalized on a lack of foreign intervention by waging successful campaigns against the Syrian army, resulting in both increased favor among rebel groups and the further discouragement of outside support. On August 21, 2013, a chemical attack on the Damascus suburb of Ghouta forced the hand of the international community to disarm the Syrian government's chemical arsenal, but the conflict continues unabated. Warning: The videos presented can be extremely graphic.

Loading Voice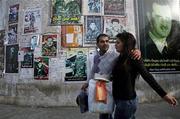 Syria's Alawites pay heavy price as they bury sons
31 Oct 11:06
DWEIR SHEIKH SAAD, Syria (AP) — The posters of slain Syrian soldiers, put up by families to commemorate their sons killed in the fight against rebels, are plastered on walls throughout the coastal province of Tartous. The impromptu murals of death...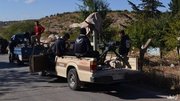 "قوات فض النزاع" تصل جبل الزاوية لوقف الاقتتال بين "النصرة" و"ثوار سوريا" | الدرر الشامية
31 Oct 11:06
دخلت قوات فض النزاع، مساء اليوم الجمعة، إلى بلدة بينين وأطراف بلدة حنتوتين في جبل الزاوية بريف إدلب لوقف القتال الدائر بين جبهة النصرة...

Syrian regime denounces Turkey for allowing foreign fighters to enter Kobane - The Washington Post
31 Oct 10:06
The Assad regime accused Turkey of violating Syrian sovereignty after foreign fighters crossed the border.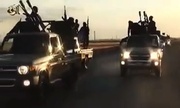 Foreign jihadists flocking to Iraq and Syria on 'unprecedented scale' – UN | World news | The Guardian
31 Oct 09:07
UN report suggests decline of al-Qaida has yielded an explosion of jihadist enthusiasm for its even mightier successor organisations, chiefly Isis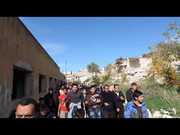 شام ادلب جبل الزاوية مظاهرة للأحرار تطالب بوقف الاقتتال بين جبهتي النصرة وثوار سوريا 31 10 2014 جـ2
31 Oct 09:07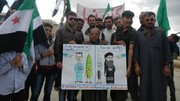 Washington, spectateur « horrifié » mais immobile des massacres du régime syrien | Un oeil sur la Syrie
31 Oct 07:12
← Une « Journée pour Kobanê », organisée sans les Syriens et pour d'autres qu'eux 31 octobre 2014 Washington, spectateur « horrifié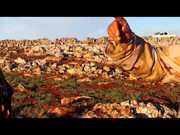 جمال معروف في الصفوف الاولى اثناء عتداء جبهة النصرة بعد خرقهم للهندة وتوجيه كلمة لاميرهم الجولاني
31 Oct 05:06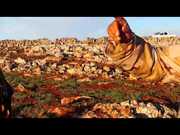 جمال معروف في الصفوف الاولى اثناء عتداء جبهة النصرة بعد خرقهم للهندة وتوجيه كلمة لاميرهم الجولاني
31 Oct 03:06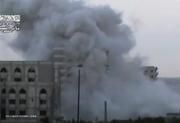 مقتل جنود سوريين بمعارك في جوبر - أخبار سكاي نيوز عربية
31 Oct 02:05
أسفرت غارات جوية عن مقتل وإصابة عدة أشخاص في ريف دمشق، الجمعة، فيما قتل جنود من القوات الحكومية في حي جوبر شرقي العاصمة دمشق حسبما أعلنت...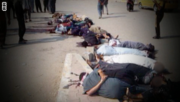 صحف: مجزرة لداعش في الموصل ولقاء قطري مع جبهة النصرة - CNNArabic.com
31 Oct 01:05
اهتمت الصحف العربية بمجموعة متنوعة من الأخبار والموضوعات ومنها لقاء جمع موفدا قطريا مع جبهة النصرة، ومجزرة لداعش في الموصل ضحاياها 600...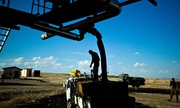 US aims to wipe out Isis funding with air strikes on oil wells in Syria | الحرب الطائفية في المملكة
31 Oct 00:06
ISIS (English) US aims to wipe out Isis funding with air strikes on oil wells in Syria Original Content HERE (Click to Go) Rebels pump crude oil from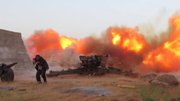 مُلخّص لأهمّ الأحداث والمعارك التي جرت في سوريا اليوم | الدرر الشامية
30 Oct 23:05
مُلخّص لأهمّ الأحداث والمعارك التي جرت في سوريا اليوم الخميس 30-10-2014
US Commanders Pushing Obama To Fight ISIS With Ground Troops In Iraq | الحرب الطائفية في المملكة
30 Oct 21:05
Iraq US Commanders Pushing Obama To Fight ISIS With Ground Troops In Iraq Original Content HERE (Click to Go) U.S. President Obama in the Oval Office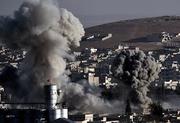 مئات القتلى في سوريا.. ومعارك بكوباني - أخبار سكاي نيوز عربية
30 Oct 21:05
ذكرت مصادر المعارضة السورية، الخميس، أن الضربات التي نفذتها القوات الجوية السورية خلال الأيام العشرة الماضية قتلت 221 مدنيا على الأقل...

Syria's neighbors risk 'host-country fatigue', conference hears| Reuters
30 Oct 18:06
BERLIN (Reuters) - Syria's neighbors are approaching host-country fatigue because of huge demand from refugees for housing, schools, jobs and healthcare and scant resources like water, Jordan's foreign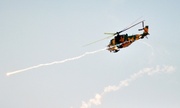 Barrel bombs hit Syrian refugee camp, say residents | World news | The Guardian
30 Oct 17:05
US state department says it is horrified by reports of bombing of Abedin camp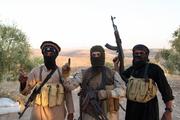 Foreign Fighters Pouring Into Syria Faster Than Ever, Say Officials - NBC News
30 Oct 14:05
Top U.S. and British counterterrorism officials said Tuesday that the growing number and variety of foreign fighters streaming into Syria is unprecedented in...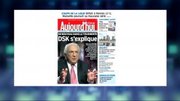 Middle East - After many delays, first group of Iraqi peshmerga enter Kobane - France 24
30 Oct 09:06
At least 10 Iraqi Kurdish peshmerga fighters entered Kobane Thursday after a much-delayed border crossing from Turkey into Syria, according to reports from the besieged Syrian border city.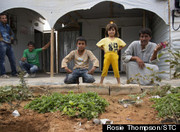 The Secret Gardens Of Syria's Refugee Camps
30 Oct 08:18
The tales from Syria's refugee camps are mostly of horror, poverty, trauma and distress. But in Jordan's Za'atari camp, there are some green shoots of hope. Save the Children is providing some of the camp's 80,000 refugees with gardening an...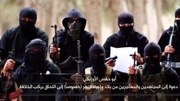 Central Asian Militants In Syria Pledge Allegiance To IS
30 Oct 08:18
A group of Central Asian militants from the predominantly Uzbek faction Katibat al-Imam Bukhari have pledged allegiance to the Islamic State (IS) group and its leader, Abu Bakr al-Baghdadi.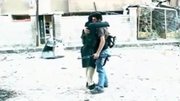 الإعلان عن وقف إطلاق النار بين "النصرة وثوار سوريا" | الدرر الشامية
30 Oct 07:07
أكدت مصادر مطلعة لشبكة "الدرر الشامية" أنه تم الاتفاق على وقف إطلاق النار بين "جبهة ثوار سوريا" و"جبهة النصرة" في ريف محافظة إدلب، وأن...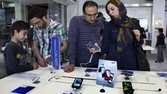 Syria-Turkey Border Heats Up as Iraqi Kurds Approach Kobani - WSJ - WSJ
30 Oct 04:06
Islamic State militants unleashed a barrage of shelling near a border crossing with Turkey as elite Iraqi Kurdish fighters with heavy weaponry moved toward the Syrian city of Kobani to fight the extremist group.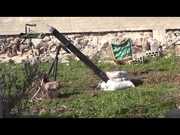 حركة تحرير حمص || الكتيبة السابعة || استهداف حواجز النظام على جبهة كفرنان بمدفعية الهاون1
30 Oct 03:06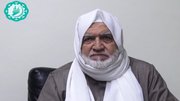 بالفيديو.. "الرفاعي" يناشد الثوار بوحدة الصف | الدرر الشامية
30 Oct 02:06
ناشد رئيس المجلس الإسلامي السوري الشيخ أسامة الرفاعي، الفصائلَ المقاتلة داخل سوريا، بكف أيديهم عن قتال بعضهم البعض، وحقن الدماء وتحمل...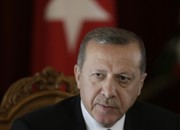 For Turkey and U.S., at odds over Syria, a 60-year alliance shows signs of crumbling - The Washington Post
30 Oct 02:05
The divergence of views between the two countries over how to handle the Islamic State threat in Syria has laid bare the fault lines of an increasingly fragile, but still strategically vital, diplomatic relationship.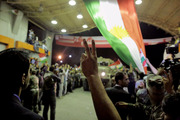 For Kurds in Kobane, a long-awaited boost as reinforcements begin arriving via Turkey - The Washington Post
30 Oct 00:07
Syrian rebels and Iraqi Kurdish fighters have mobilized to aid the besieged town near Turkey's border.
عشرات القتلى بقصف بالبراميل على تجمع نازحين بإدلب
29 Oct 22:06
قتل عشرات المدنيين في قصف قوات النظام السوري بالبراميل المتفجرة تجمع نازحين قرب قرية عابدين بريف إدلب، فيما سيطر تنظيم الدولة الإسلامية...

Kurdish convoy heads to Syria to take on Islamic State| Reuters
29 Oct 21:10
SURUC Turkey/BEIRUT (Reuters) - A convoy of peshmerga fighters from northern Iraq headed across southeastern Turkey on Wednesday towards the Syrian town of Kobani to try to help fellow Kurds break an Islamic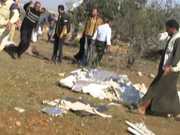 مجزرة بحق النازحين في احدى المخيمات في ريف ادلب الجنوبي نتيجة القصف بالبراميل كامرا حيان أبو رشيد
29 Oct 19:14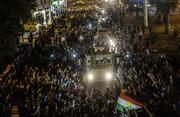 Hundreds Welcome Kurdish Forces En Route to Fight ISIS in Syria - NBC News
29 Oct 17:06
Heavily armed Kurdish peshmerga fighters were on their way by land and by air Wednesday to join militias defending the Syrian border town of Kobani from ISIS...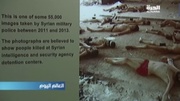 صور العذاب السوري في متحف الهولوكوست
29 Oct 08:38
يقدم متحف الهولوكوست في العاصمة الأميركية واشنطن معرضا خاصا يشمل 55 ألف صورة لضحايا النزاع السوري ما بين عامي 2011 و2013.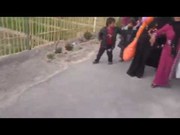 ريف دمشق الثوار يحررون الأسرى الذين احتجزتهم قوات الأسد ويأمنون الحماية الكاملة لهم 29 10 2014
29 Oct 06:07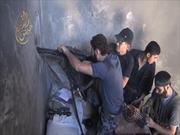 تنظيم الدولة يسيطر على حقل شاعر بريف حمص
29 Oct 05:07
سيطر مقاتلو تنظيم الدولة الإسلامية فجر اليوم على حقل شاعر للغاز بريف حمص، فيما واصلت جبهة ثوار سوريا قصف بلدة البارة بجبل الزاوية بإدلب...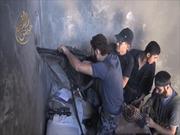 تواصل الاشتباكات بين جبهتي النصرة وثوار سوريا بإدلب
29 Oct 03:06
واصلت جبهة ثوار سوريا قصف بلدة البارة بجبل الزاوية بإدلب شمالي غربي سوريا عقب سيطرة جبهة النصرة عليها، بينما أكدت كتائب المعارضة أنها...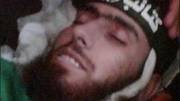 سوريا - كوباني: امتداد المعارك خلال الأكراد و"داعش" |tweet video
29 Oct 01:06
سوريا - كوباني: امتداد المعارك خلال الأكراد و"داعش" فيديو: سوريا - كوباني: امتداد المعارك بين الأكراد و"داعش"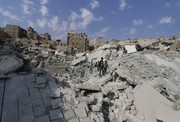 What counts as evidence of Syria's war crimes? - The Washington Post
28 Oct 23:06
A small number of private NGOs have been investigating and documenting evidence of crimes committed in Syria. But what are the risks of such investigations?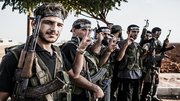 تفاصيل مبادرة "ولا تنازعوا" | الدرر الشامية
28 Oct 19:06
أطلق عدد من قادة الفصائل الثورية وطلبة العلم والمشايخ في سوريا، اليوم الاثنين، مبادرة باسم "ولا تنازعوا"، لحل النزاع المستمر منذ فترة...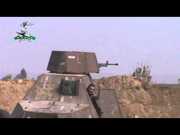 حلب: الجيش السوري الحر يدك تجمعات داعش بالأسلحة الثقيلة في الجبهة الشرقية لمدينة كوباني
28 Oct 18:06