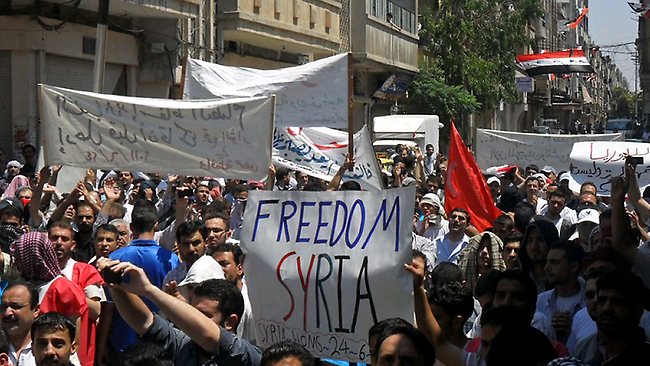 Protests in Syria
In Syria, what began as another chapter of the Arab Spring has deteriorated into a humanitarian catastrophe. Peaceful protests starting on March 15th, 2011 were met by the reigning Assad regime with violence and mass arrests. Popular uprisings soon became a full-scale civil war, resulting in over 100,000 casualties and the displacement of millions. Government air raids on rebel strongholds are frequently indiscriminate and result in numerous civilian deaths and massive damage to infrastructure. Army sieges on entire towns prevent access by humanitarian groups to provide necessary food and medical assistance to needy Syrians, resulting in widespread malnutrition and disease. Jihadist elements with extremist ideologies have capitalized on a lack of foreign intervention by waging successful campaigns against the Syrian army, resulting in both increased favor among rebel groups and the further discouragement of outside support. On August 21, 2013, a chemical attack on the Damascus suburb of Ghouta forced the hand of the international community to disarm the Syrian government's chemical arsenal, but the conflict continues unabated. Warning: The videos presented can be extremely graphic.

Loading Voice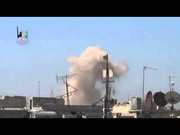 دوما 2014 8 21 رصد الغارة الجوية الأولى على المدينة من جهة حرستا من طائرات الميغ الحربية
21 Aug 16:27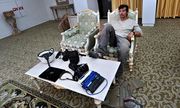 James Foley: US reveals failed special forces rescue mission within Syria | World news | theguardian.com
21 Aug 16:19
Elite soldiers fought Isis militants during night-time helicopter raid to free US journalist and other hostages, but failed to locate them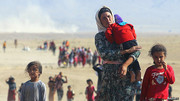 Iraq, Syria and the Islamic State: A war that crosses national boundaries | The Economist
21 Aug 16:19
TEN days after America carried out its first air strike on August 8th against the Islamic State (IS) on Iraqi territory, government forces regained control of the...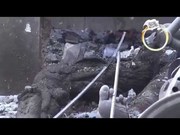 جثث الشبيحة على الأرض - جولة على إحدى النقاط المحررة على تخوم إدارة المركبات في جبهة حرستا
21 Aug 06:05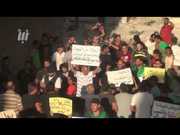 درعا البلد ثورة الأحرار في الذكرى السنوية الأولى لمجزرة الكيماوي في الغوطة الشرقية 21 8 2014
21 Aug 05:06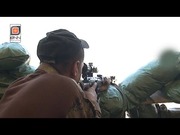 #العراق_الأنبار | الجيش العراقي والمقاومة (عصائب اهل الحق) يواصلون عملياتهم في الكرمة | 20-8-2014
20 Aug 16:32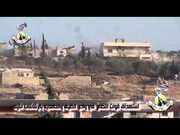 تجمع شهداء سوريا / حصاد الاسبوع تحرير حاجز الطراف والدهمان والهنجاك وعين قريع 19-7-2014
20 Aug 16:29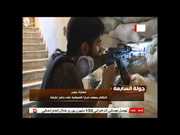 اتحاد تنسيقيات الثورة سوريا الغد اهمية حاجز عارفة في حي جوبر الدمشقي و خسارة النظام الواضحة اثناء م
20 Aug 16:29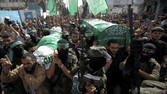 Syria's Chemical Disarmament Mirage - WSJ
20 Aug 16:17
Even the White House concedes that Assad may not have turned over all of his chemical weapons, the Wall Street Journal writes in an editorial.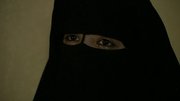 BBC News - Syrian conflict: Untold misery of child brides
20 Aug 16:17
There is an alarming rise in the number of Syrian refugee girls in Jordan being forced into early marriages, according to the new figures from the United Nations.
جبهة جوبر || التاريخ يعيد نفسه قوات الاسد تستهدف جوبر بالغازات السامة في ذكرى المجزرة الكبرى
20 Aug 15:05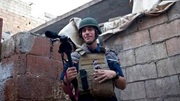 'Our bread and butter' – monitoring Brits who have fought in Syria and Iraq 'will occupy security services for years' | 5 News | Channel 5
20 Aug 09:09
Andy Bell says David Cameron is under pressure to create an atmosphere of 'reassurance' in the UK.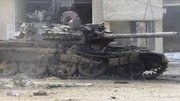 الجبهة الإسلامية تعطب دبابة لقوات الأسد في ريف دمشق | الدرر الشامية
20 Aug 09:09
أعلن جيش الإسلام التابع للجبهة الإسلامية اليوم الأربعاء عن إعطاب دبابة تي 72 لقوات الأسد إثر استهدافها بقذيفة آر بي جي في مدينة دوما بريف...

Syria: 'Beheading' of US reporter a war crime that highlights 'chilling' risk to journalists | Amnesty International USA
20 Aug 08:23
The apparent execution-style killing by the Islamic State (IS) armed group of a US reporter who went missing in Syria constitutes a war crime and highlights the urgent need for all states with influence in the region to ensure other missing...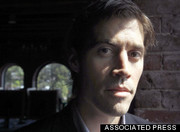 James Foley, Missing American Photojournalist, Reportedly Beheaded By ISIS In Syria
19 Aug 18:05
James Foley, an American journalist who went missing in Syria more than a year ago, has reportedly been killed by the Islamic State, a militant group formerly known as ISIS. A YouTube video and photos purportedly of Foley emerged on Tuesday. The...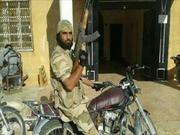 مقتل عسكري أردني بسوريا التحق بتنظيم الدولة
19 Aug 17:05
قال قيادي بالتيار السلفي الجهادي بالأردن إن نقيبا بسلاح الجو -كان فر من الجيش قبل أشهر والتحق بتنظيم الدولة الإسلامية بسوريا- لقي مصرعه...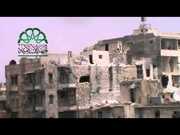 الجبهة الإسلامية حلب القديمة قطاع أقيول استهداف مواقع الجيش والشبيحة في حي ميسلون بمدفع جهنم
19 Aug 14:06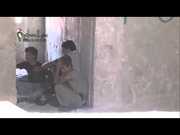 الوضع المأساوي لما بقي من عائلة الشهيد مروان بكر وأولاده في بلدة دير العصافير 2014 08 19
19 Aug 14:06