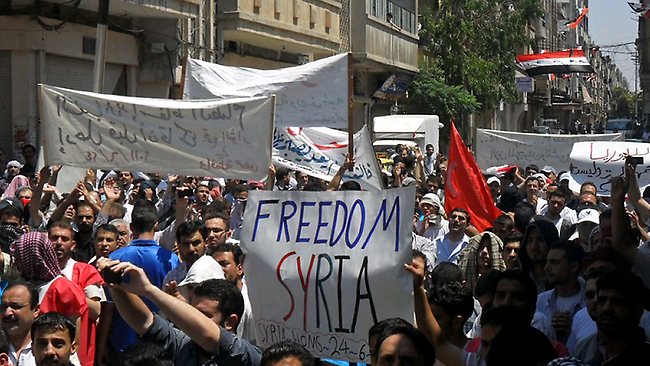 Protests in Syria
In Syria, what began as another chapter of the Arab Spring has deteriorated into a humanitarian catastrophe. Peaceful protests starting on March 15th, 2011 were met by the reigning Assad regime with violence and mass arrests. Popular uprisings soon became a full-scale civil war, resulting in over 100,000 casualties and the displacement of millions. Government air raids on rebel strongholds are frequently indiscriminate and result in numerous civilian deaths and massive damage to infrastructure. Army sieges on entire towns prevent access by humanitarian groups to provide necessary food and medical assistance to needy Syrians, resulting in widespread malnutrition and disease. Jihadist elements with extremist ideologies have capitalized on a lack of foreign intervention by waging successful campaigns against the Syrian army, resulting in both increased favor among rebel groups and the further discouragement of outside support. On August 21, 2013, a chemical attack on the Damascus suburb of Ghouta forced the hand of the international community to disarm the Syrian government's chemical arsenal, but the conflict continues unabated. Warning: The videos presented can be extremely graphic.

Loading Voice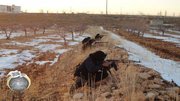 قتلى من قوات الأسد خلال الاشتباكات في محيط بلدة مجدوليا بالقنيطرة | الدرر الشامية
30 Jul 06:05
قُتِل اليوم العديد من قوات الأسد، وجرح آخرون، خلال الاشتباكات مع الثوار في محيط بلدة مجدوليا، بريف القنيطرة.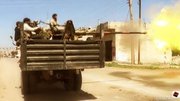 الثوار يدكّون مراكز تنظيم "الدولة" قُرب أخترين بحلب بالأسلحة الثقيلة | الدرر الشامية
29 Jul 16:06
قصفت كتائب الثوار، اليوم الثلاثاء، مراكز تنظيم "دولة العراق والشام" على أطراف قرية الخربة، قرب مدينة أخترين، بريف حلب الشماليّ،...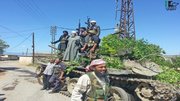 الثوار يعلنون تحرير كافة مراكز قوات الأسد غرب الأوتستراد الدولي بمورك | الدرر الشامية
29 Jul 13:06
أعلنت كتائب الثوار، اليوم الثلاثاء، سيطرتها الكاملة على كافة مراكز قوات الأسد الواقعة غرب الطريق الدوليّ "دمشق - حلب"، من جهة مدينة مورك،...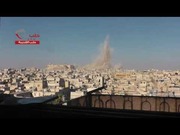 هام - شبكة حلب نيوز || أحد تفجيري الجبهة الإسلامية اليوم في حلب القديمة 2 شوال 29-7-2014
29 Jul 13:06
حزب الله يواصل فقدان قياديّيه في معارك القلمون | الدرر الشامية
29 Jul 11:06
واصل "حزب الله" اللبنانيّ فقدان قياديّيه في معارك القلمون، حيث قُتِل القياديّ في الحزب "إبراهيم الحاج" خلال المعارك المتواصلة بالقلمون...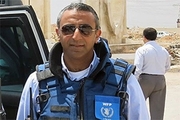 UN World Food Programme Mourns The Loss Of Respected Colleague Ayman Omar | WFP | United Nations World Food Programme - Fighting Hunger Worldwide
29 Jul 09:07
UN World Food Programme Mourns The Loss Of Respected Colleague Ayman Omar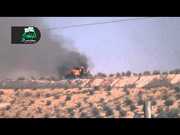 حركة نور الدين الزنكي || رااااائع تدميرجرافة لعصابات الأسد بصاروخ تاو على جبهة المدينة الصناعية
29 Jul 03:06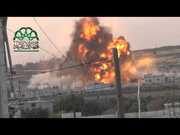 الجبهة الإسلامية تنسف " حاجز فريكة " بريف جسر الشغور الجنوبي بسيارة مفخخة مسيّرة عن بعد
29 Jul 01:05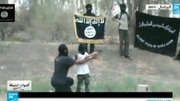 MIDDLE EAST - تفاصيل المواجهة المفتوحة بين تنظيم "الدولة الإسلامية" والجيش السوري - فرانس 24
28 Jul 22:05
شهدت العشرة أيام المنصرمة مواجهات على عدة جبهات بين الجيش السوري وجهاديي تنظيم "الدولة الإسلامية". فبعد مناوشات مطار دير الزور العسكري...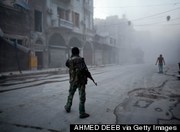 Assad Prays As Syria Suffers Record Death Toll
28 Jul 16:05
BEIRUT (AP) — More than 2,000 Syrians — almost half of them pro-government forces — have been killed in just over two weeks of fighting in Syria, marking one of the worst death tolls in the country's three-year civil war, opposition...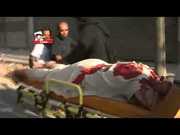 شبكة حلب نيوز:حي الشعار:اسعاف المصابين ودفاع المدني يقوم بإنقاذ المصابين من تحت الانقاض+18 27-7-2014
28 Jul 15:05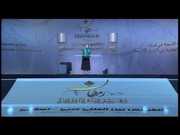 Discours de Maryam Radjavi-La dictature religieuse est la source de sectarisme dans la région
28 Jul 12:06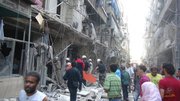 حي الشعار بحلب يستقبل ليلة العيد بأكثر من 70 شهيدًا وجريحًا | الدرر الشامية
27 Jul 16:05
استقبل حي الشعار بمدينة حلب، شمالي سوريا، ليلة عيد الفطر اليوم الأحد، بعشرات الشهداء والجرحى.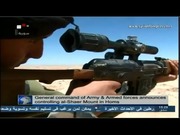 Syria News 27/7/2014, Army controls al-Shaeer Mount & Gaz field in Homs CS, Army Command announced
27 Jul 15:05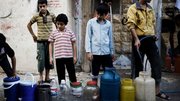 عودة المياه لأحياء حلب الشمالية والشرقية | الدرر الشامية
27 Jul 14:05
أكملت الإدارة العامة للخدمات بحلب، اليوم الأحد، إصلاح شبكة المياه وتحويلها للمناطق الشمالية والشرقية في المدينة.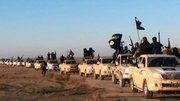 تنظيم "الدولة" يواصل تقدمه بالحسكة | الدرر الشامية
27 Jul 12:05
اقتحم تنظيم "دولة العراق والشام"، اليوم الأحد، عدة مناطق في حي النشوة بمدينة الحسكة، وذلك بعد اشتباكات مع قوات الأسد والميليشيات المؤيدة...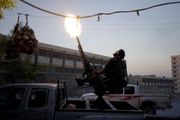 How MH17 affects the calculus on aiding Syria's rebels | GlobalPost
27 Jul 09:05
Now here's a scary news mash-up: What if Putin were Obama and separatists in Ukraine were US-backed rebels in Syria? With the downed Malaysia airliner, we may have just caught a glimpse of a worst-case scenario.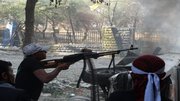 قتلى وأسرى لقوات الأسد في معارك تحرير بلدة "قمحانة" بحماة | الدرر الشامية
27 Jul 02:05
تمكن المقاتلون الثوار فجر اليوم الأحد من قتل 15 جندياً من قوات الأسد وأسر عنصرين خلال المواجهات الدائرة لتحرير الحي الغربي لبلدة قمحانة...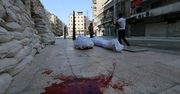 This Was the Syrian Civil War's Bloodiest Week Yet — And You Probably Heard Nothing About It - Mic
25 Jul 23:05
How many Syrians have to die before we do something about it?