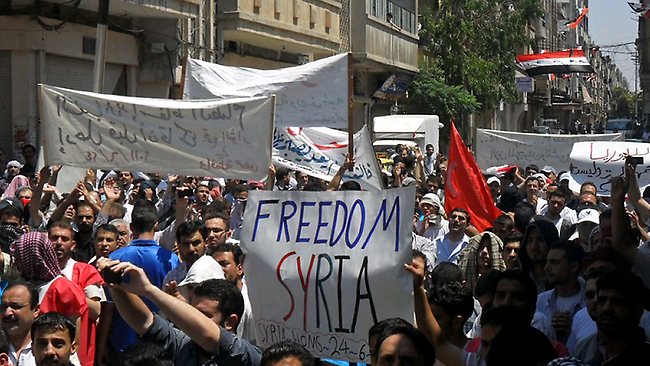 Protests in Syria
In Syria, what began as another chapter of the Arab Spring has deteriorated into a humanitarian catastrophe. Peaceful protests starting on March 15th, 2011 were met by the reigning Assad regime with violence and mass arrests. Popular uprisings soon became a full-scale civil war, resulting in over 100,000 casualties and the displacement of millions. Government air raids on rebel strongholds are frequently indiscriminate and result in numerous civilian deaths and massive damage to infrastructure. Army sieges on entire towns prevent access by humanitarian groups to provide necessary food and medical assistance to needy Syrians, resulting in widespread malnutrition and disease. Jihadist elements with extremist ideologies have capitalized on a lack of foreign intervention by waging successful campaigns against the Syrian army, resulting in both increased favor among rebel groups and the further discouragement of outside support. On August 21, 2013, a chemical attack on the Damascus suburb of Ghouta forced the hand of the international community to disarm the Syrian government's chemical arsenal, but the conflict continues unabated. Warning: The videos presented can be extremely graphic.

Loading Voice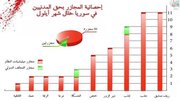 50 مجزرة للنظام ومجزرتان للتحالف الدولي بحق المدنيين خلال الشهر الماضي | الدرر الشامية
01 Oct 14:08
وثّق اتحاد تنسيقيات الثورة السورية ارتكاب قوات النظام 50 مجزرة بحق المدنيين خلال شهر سبتمبر/أيلول الماضي.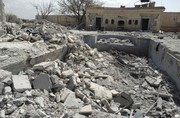 Coalition risks loss of support unless it clarifies its aims | The National
01 Oct 12:06
My National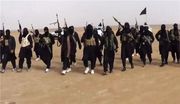 بعد نحر الرجال... "داعش" يقطع رؤوس النساء - النهار
01 Oct 11:07
بعد نحر الرجال... "داعش" يذبح 3 نساء

Turkey vows to fight Islamic State, coalition strikes near border| Reuters
01 Oct 10:06
MURSITPINAR Turkey/BEIRUT (Reuters) - Turkey signalled it may send troops into Syria or Iraq and let allies use Turkish bases to fight Islamic State, as coalition jets launched air strikes on Wednesday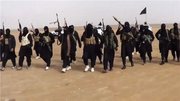 بالصور.. تنظيم "الدولة" يذبح 5 عناصر بينهم نساء بحلب | الدرر الشامية
01 Oct 06:06
أقدم تنظيم "دولة العراق والشام" اليوم الثلاثاء، على ذبح خمسة أشخاص بينهم نساء في ريف حلب الشمالي.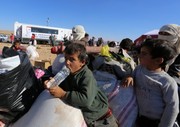 U.S. to greatly expand resettlement for Syrian refugees - The Washington Post
01 Oct 05:06
The State Department is reviewing more than 4,000 applications for 2015, up from just dozens.

Fighting ISIS: U.S. counting on moderate rebel force - CBS News
01 Oct 03:08
Moderate rebel group Harakat Hazm has received sophisticated anti-tank missiles from the U.S. and will head to Saudi Arabia soon for training

Kurds seize Iraq/Syria border post; Sunni tribe joins fight against Islamic State| Reuters
01 Oct 03:08
ARBIL Iraq/MURSITPINAR Turkey (Reuters) - Iraqi Kurdish troops drove Islamic State fighters from a strategic border crossing with Syria on Tuesday and won the support of members of a major Sunni tribe,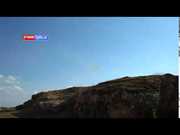 سوريا برس :مراسلنا يرصد أستهداف لواء خط النار لمطار حماة العسكري بصواريخ الغراد | 2014.9.30
30 Sep 19:14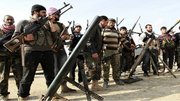 "الجيش الحر": التحالف يقصف بنايات تنظيم "الدولة" الفارغة .. والضحايا بسوريا مدنيون | الدرر الشامية
30 Sep 17:07
أكد حسام المري، المتحدث باسم الجيش السوري الحر، اليوم الثلاثاء، أنه لا يوجد تنسيق بين التحالف الدولي و الجيش الحر، مضيفًا: "بسبب غياب...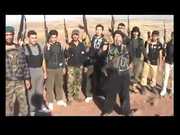 أوغاريت درعا#معركة الله اكبر# تحرير تل مطوق # كلمة للقائد الميداني كتيبة احرار الصنمين بعد السيطرة x
30 Sep 15:19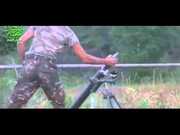 أوغاريت اللاذقية استهداف عناصر النظام أثناء تقدمهم نحو المجاهدين بقذائف هاون 82 في محيط برج ال45 3
30 Sep 15:18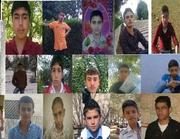 سوريا:التحالف يشن غارات بالقرب من كوباني وداعش على مشارفها | I24News - ما وراء الحدث
30 Sep 13:07
داعش يطلق سراح 146 طالبا كرديا من كوباني اعتقلهم قبل 3 أشهر،وداعش يقترب من كوباني المتاخمة للحدود مع تركيا - تركيا, داعش,...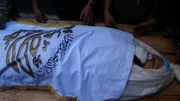 تواصل مسلسل اغتيالات قادة المعارضة السورية في الغوطة الشرقية - آرانيوز
30 Sep 12:07
2014/09/30 أخبار سورية Tweet قائد لواء فتح الشام ونائب قائد جيش الأمة فهد الكردي قبل دفنه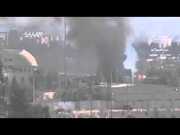 حرستا اشتعال حريق داخل مبنى المخابرات الجوية التابع للشبيحة بعد ان استهدفة الثوار 30 9 2014
30 Sep 12:07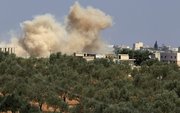 Exclusive: America's Allies Almost Bombed in Syrian Airstrikes - The Daily Beast
30 Sep 11:07
The White House says it wants to work with Syria's moderate rebels. But warplanes from the U.S.-led coalition came awfully close to striking one of their HQs.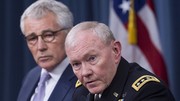 الجيش الأمريكي: نحتاج 15 ألف مقاتل من المعارضة السورية لهزيمة "داعش"
30 Sep 11:07
أعلن الجيش الأمريكيأنه يجب توفير ما بين 12 و15 ألف مقاتل من قوات المعارضة لاستعادة المناطق التي سيطر عليها تنظيم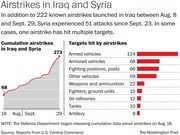 The rise in U.S.-led airstrikes in Iraq and Syria, in one graphic - The Washington Post
30 Sep 11:06
The pace of U.S.-led airstrikes in Iraq and Syria have increased rapidly, especially since President Obama called for the first ones in Syria on Sept. 23.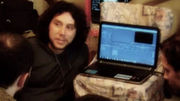 After Civilian Deaths, Human Rights Watch Says U.S. Strikes on Syria May Violate Laws of War | Democracy Now!
30 Sep 10:07
As U.S. strikes on Syria expand, Human Rights Watch says a bombing last week on the town of Idlib should be investigated for possible violations of the laws of war. The strikes killed at least seven civilians, including five children, in the early...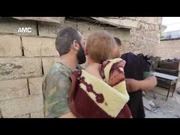 عشرة شهداء وعدد كبير من الجرحى جراء سقوط برميلين متفجرين على حي الشيخ خضر 30 - 9 - 2014
30 Sep 07:08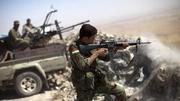 البشمركة تهاجم "تنظيم الدولة" من 3 جبهات - أخبار سكاي نيوز عربية
30 Sep 04:08
شنت القوات الكردية هجوما على ثلاث جبهات ضد متشددي