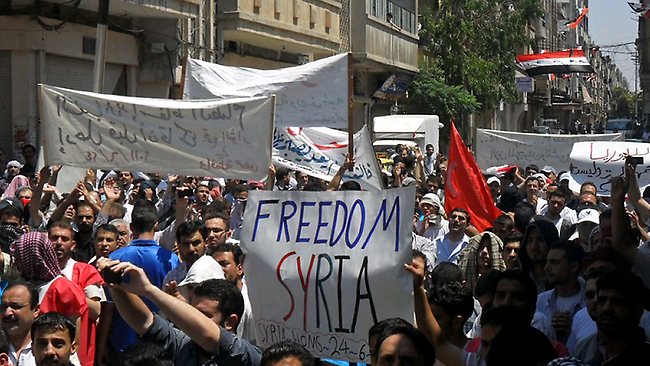 Protests in Syria
In Syria, what began as another chapter of the Arab Spring has deteriorated into a humanitarian catastrophe. Peaceful protests starting on March 15th, 2011 were met by the reigning Assad regime with violence and mass arrests. Popular uprisings soon became a full-scale civil war, resulting in over 100,000 casualties and the displacement of millions. Government air raids on rebel strongholds are frequently indiscriminate and result in numerous civilian deaths and massive damage to infrastructure. Army sieges on entire towns prevent access by humanitarian groups to provide necessary food and medical assistance to needy Syrians, resulting in widespread malnutrition and disease. Jihadist elements with extremist ideologies have capitalized on a lack of foreign intervention by waging successful campaigns against the Syrian army, resulting in both increased favor among rebel groups and the further discouragement of outside support. On August 21, 2013, a chemical attack on the Damascus suburb of Ghouta forced the hand of the international community to disarm the Syrian government's chemical arsenal, but the conflict continues unabated. Warning: The videos presented can be extremely graphic.

Loading Voice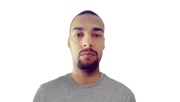 Canadian freelance photographer killed in Syria bomb attack, sister says | CTV News
09 Mar 15:06
A Canadian freelance photographer was killed in the northern Syrian city of Aleppo on Sunday, his sister and activists said, the latest journalist to be killed covering a brutal war that has become the deadliest place in the world for them to...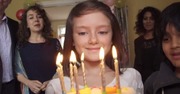 Warning: You Will Not Be Able to Forget This 90-Second Video
09 Mar 14:06
One-second-a-day videos have practically become their own art form in the past couple of years — whether the videos in question are chronicling the lives of a grown man or a new...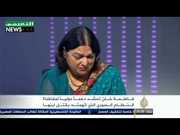 [990]Abbas Khan's mother will sue the Assad militias for killing her son in Aleppo [Multilingual]
09 Mar 13:05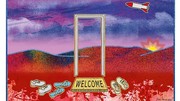 Syrian war leaves children facing struggle to survive
09 Mar 12:05
The medical meltdown includes instances of car batteries being used to power dialysis machines.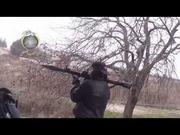 ألوية الحبيب المصطفى || تفجير عربة شيلكا لقوات الاسد في المعارك الدائرة على منطقة المرج
09 Mar 08:06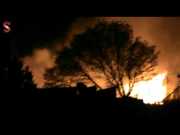 سوريا مباشر - حمص - الوعر - رصد احتراق المنازل نتيجة الاستهداف بقذائف الهاون 8-3-2014 ج1
08 Mar 20:05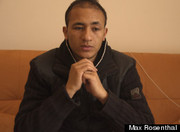 Syrian Activist Forced From Hometown Pledges To Keep Publicizing Atrocities
08 Mar 20:05
BEIRUT -- The rockets came in the early morning, shattering both the peace and the buildings as the residents of Moadamiyeh were barely standing up from their prayer rugs. There were five of them, Qusai Zakarya recalls. He had yet to go to bed,...

Syria government forces take village near Lebanese border| Reuters
08 Mar 13:05
BEIRUT (Reuters) - Syrian government forces seized a village in the central Homs province on Saturday, state media and a monitoring group said, as part of a push for control of areas along the Lebanese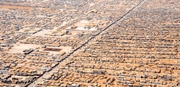 Syria's Refugees | MouthLondon
08 Mar 10:05
A country torn apart by civil war, what will become of the millions of refugees?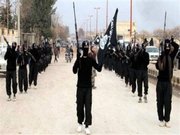 Extremist group criticizes Syria's al-Qaida branch
08 Mar 02:05
     An al-Qaida-breakaway group said Friday that it faces a war with rival Islamic factions who want to destroy it, describing Syria's al-Qaida-linked branch as the "front of betrayal and treason"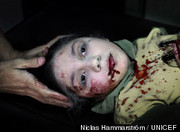 Award-Winning Photo Tells Us More About The Syria Crisis Than Any Statistic Can
08 Mar 01:05
For its 2013 Photo of the Year award, UNICEF chose a haunting image of an injured and bleeding Syrian child to underscore just how desperate the situation is for the youngest of refugees. It has been nearly three years since the conflict started...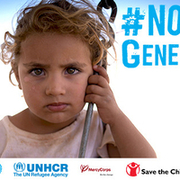 Petition | ACT NOW: Don't let the #childrenofsyria lose another year to bloodshed and suffering. | Change.org
08 Mar 01:05
On March 15, the Syria conflict will be 3 years old. The #childrenofsyria can't afford another year of suffering, another year without education and...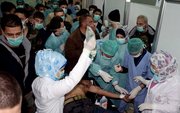 It's Time Russia Published Its Dodgy Chemical Weapons Dossier - The Daily Beast
08 Mar 01:05
Moscow submitted a dossier to the UN claiming that Syrian rebels, and not Assad, were behind the Aug. 21 chemical attack on Aleppo—but this week, after reviewing the evidence, the UN disagreed.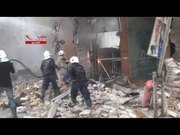 شبكة حلب نيوز||حي السكري-الدفاء المدني يقوم بأطفاء النيران جراء القصف بالبراميل المتفجرة
07 Mar 23:05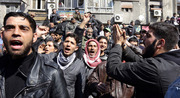 A Comprehensive Strategy for Syria: Next Steps for the West
07 Mar 18:05
A Comprehensive Strategy for Syria: Next Steps for the West

Militant grip transforms, terrorizes Syrian city
07 Mar 16:27
Once a vibrant, religiously mixed community, Syria's eastern city of Raqqa is now a shell of its former self, terrorized by hard-line militants who have turned it into the nucleus of their vision for the Islamic caliphate they hope one day to...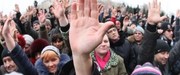 Activists: 17 rebels die in battle for Syrian town
07 Mar 16:25
Syrian activists say at least 17 rebels have been killed in a battle with government troops for an opposition stronghold near the border with Lebanon.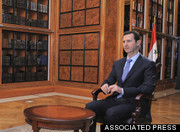 Syria's Assad Hails Putin's Takeover Of Crimea
07 Mar 16:05
DAMASCUS, Syria (AP) — Syrian President Bashar Assad says Russia's military takeover of Crimea reflects President Vladimir Putin's "wise policy" and his efforts to restore "security and stability" in Ukraine after an "a...
Speed News: Speed News: Palestinians defeat al-Nusra militants in Syria's Yarmouk
07 Mar 15:05
Friday, March 7, 2014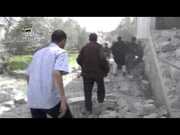 مدينة نوى | استخراج الجرحى والشهداء من تحت الانقاض جراء القصف بالبراميل المتفجرة 07/03/2014
07 Mar 14:07

Syria: Arrested Syrian at risk of torture: Mahmoud Saber Sabra | Amnesty International
07 Mar 13:06
Syria: Arrested Syrian at risk of torture: Mahmoud Saber Sabra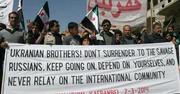 Sad message from Syria
07 Mar 12:06
A group of Syrians wrote this on a banner for the Ukrainians to see.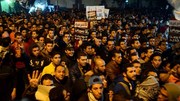 Saudi Arabia lists 'terror' groups, orders foreign fighters home
07 Mar 09:10
Saudi Arabia lists the Muslim Brotherhood and two Syrian jihadist groups as terrorist organizations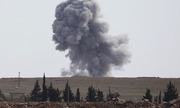 Syrian warplanes pound key rebel area - Region - World - Ahram Online
07 Mar 09:10
Syrian warplanes pounded an area near the rebel-held town of Yabrud near the Lebanese border Friday, a day after at least 17 jihadists were killed in fighting there, a monitor said.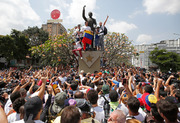 Where Protests End: From Ukraine to Venezuela : The New Yorker
06 Mar 18:24
What do the movements in Egypt, Libya, and Syria, and, in the past few days, Ukraine and Venezuela, leave behind?