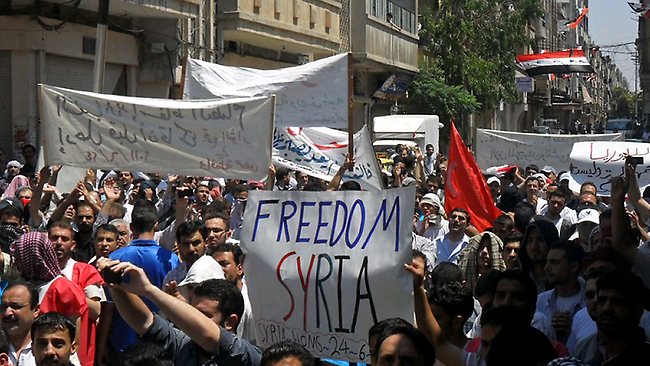 Protests in Syria
In Syria, what began as another chapter of the Arab Spring has deteriorated into a humanitarian catastrophe. Peaceful protests starting on March 15th, 2011 were met by the reigning Assad regime with violence and mass arrests. Popular uprisings soon became a full-scale civil war, resulting in over 100,000 casualties and the displacement of millions. Government air raids on rebel strongholds are frequently indiscriminate and result in numerous civilian deaths and massive damage to infrastructure. Army sieges on entire towns prevent access by humanitarian groups to provide necessary food and medical assistance to needy Syrians, resulting in widespread malnutrition and disease. Jihadist elements with extremist ideologies have capitalized on a lack of foreign intervention by waging successful campaigns against the Syrian army, resulting in both increased favor among rebel groups and the further discouragement of outside support. On August 21, 2013, a chemical attack on the Damascus suburb of Ghouta forced the hand of the international community to disarm the Syrian government's chemical arsenal, but the conflict continues unabated. Warning: The videos presented can be extremely graphic.

Loading Voice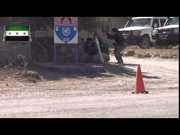 هام ||جبهة ثوار سوريا - 27 8 2014 لواء أحفاد خالد بن الوليد اشتباكات داخل معبر القنيطرة
28 Aug 15:39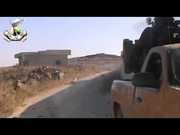 جبهة ثوار سوريا \ لواء انصار السنة \ مميز شاهد ماذا فعل ابطال لواء انصار السنة بالشبيحة في تل كروم
28 Aug 15:38
مميز: اللحظات الاولى لاقتحام المعبر الحدودي من قبل مقاتلي جبهة ثوار سوريا التابعة للجبهة الجنوبية
28 Aug 15:17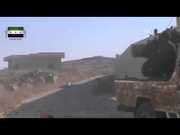 أوغاريت جبهة ثوار سوريا لواء انصار السنة امطار تل كروم بوابل من الدخيرة تمهيدا لاقتحامة
28 Aug 15:13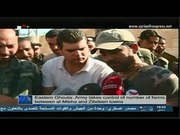 Syria News 28/8/2014, Army destroyed ISIS dens in Mouhessen town in Deir Ezzor countryside
28 Aug 15:10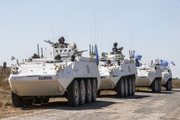 UN: 43 Peacekeepers 'Detained' by Armed Syrian Group in Golan Heights - TIME
28 Aug 15:09
The United Nations said Thursday that 43 UN peacekeepers are being detained by "an armed group" at the border between Syria and Israel.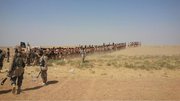 BBC News - Syria conflict: IS 'kills dozens of Assad soldiers'
28 Aug 15:08
Jihadist militants from Islamic State (IS) appear to have killed "dozens" of Syrian army soldiers, activists say.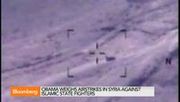 Air Strikes: Islamic State Seizes Syrian Air Base: Video - Bloomberg
28 Aug 12:06
Harvard University Professor of International Affairs Stephen Walt discusses possible U.S. airstrikes against Islamic State fighters in Syria. He speaks on "In The Loop." (Source: Bloomberg)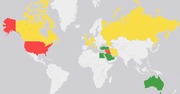 What the World Is Doing to Fight the Islamic State
28 Aug 12:06
At least 20 countries are involved in the international effort to defeat the Islamic State, ranging from the American airstrikes to humanitarian aid.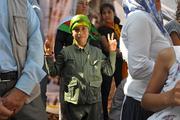 Turkey's PKK Fighters in Iraq and Syria Revive Kurdish Cause - NBC News
28 Aug 12:06
LICE, Turkey - Standing in a parched field far from any roads in Turkey's southeastern mountains, a teary-eyed Sokrun Gunduz clutched photographs of her two ...

More Syrians have died in 3 years of war than Americans in every war since WW2 - Vox
28 Aug 12:06
Syria's civil war has 191,369 confirmed fatalities: double America's death toll in Korea, Vietnam, Iraq, and Afghanistan combined.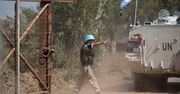 Armed Group Detains 43 Peacekeepers in Syria
28 Aug 10:05
The United Nations says 43 peacekeepers have been detained by an armed group in Syria during fighting and 81 other peacekeepers are trapped.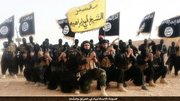 الحقـائِقُ المُخفـاة حَوْل دولة البغْدادي | الدرر الشامية
28 Aug 09:15
كُنت في "تنظيم القاعدة" وبعدها بايعتُ أبا عمر البغدادي، رحمه الله، وبعده أبا بكر البغدادي، وكنت ذابًّا مُدافعًا عنه وبعد دخولي الشام...

Islamic State executes dozens of Syrian army soldiers: monitor| Reuters
28 Aug 06:04
BEIRUT (Reuters) - Islamic State fighters have executed dozens of members of the Syrian army they took hostage after capturing an air base in the northeast of the country, a group monitoring the violence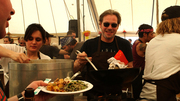 How to Cook Dinner for 20,000 Syrian Refugees | MUNCHIES
28 Aug 02:06
The kitchen staff at the Bab Al-Salama IDP camp make use of what limited resources are available to feed thousands of Syrians displaced by war.

U.S. air strikes on Syria would face formidable obstacles| Reuters
28 Aug 01:05
WASHINGTON (Reuters) - American forces face formidable challenges as President Barack Obama considers an air assault on Islamist fighters in Syria, including intelligence gaps on potential targets, concerns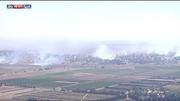 الجيش الحر يسيطر على معبر القنيطرة - أخبار سكاي نيوز عربية
27 Aug 22:05
ذكرت مصادر في المعارضة السورية أن الجيش الحر تمكن من السيطرة على معبر القنيطرة وكامل الشريط الحدودي في الجولان المحتل.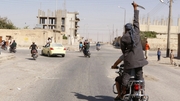 This could be the end of reporting from Syria | Public Radio International
27 Aug 17:05
With the death of James Foley and the continued captivity of Steven Sotloff, even seasoned war correspondents think that groups like ISIS may have made Syria too dangerous for foreign correspondents to cover the civil war there.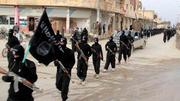 Syria the Center of Debate For Second Straight August - NBC News
27 Aug 13:38
Strikingly, it was exactly a year ago when Washington was debating about what to do in Syria -- back then, it was over the Assad regime's chemical weapons. A...