Bidoon in Kuwait
Over 100,000 residents of Kuwait are stateless, despite living in Kuwait for centuries. The bidoon (meaning, "without nationality") are discriminated against in every walk of life: they often cannot obtain marriage lisences, driver's licenses or birth certificates, which makes owing property, traveling outside the country, and legally establishing a family impossible. The bidoon are deprived of all state services given to citizens like child stipends, free health care, public education and subsidized housing. Bidoons cannot study in universities, join clubs and associations or work in government and due to their lack of documentation have trouble finding other jobs. The Kuwaiti regime claims that many of the bidoon are "illegal residents" who came to Kuwait after 1920, and should return to their countries of origin.

More

Loading Voice
البرلمان الكويتي يقر قانوناً يمهّد لتجنيس 4 آلاف من البدون
12 Feb 11:04
أقر البرلمان الكويتي، الخميس، مشروع قانون في القراءة الأولى يفتح الباب أمام منح الجنسية الكويتية لحوالي 4 آلاف شخص من أصل 106 آلاف من...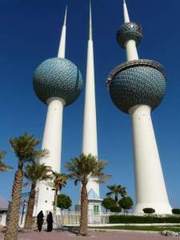 Stateless in Kuwait « Quite Alone
11 Feb 04:04
"To awaken quite alone in a strange town is one of the pleasantest sensations in the world" – Freya Stark (by Matthew Teller)

Kuwait parliament passes bill to naturalize 4,000 stateless | Al Akhbar English
07 Feb 08:04
A bill to grant Kuwaiti citizenship to at least 4,000 stateless people this year passed the first stage of approval in the Gulf state's parliament on Thursday.
هل هذا جزاء من يُخلص للكويت؟!.. ناصر الحسيني متسائلاً
04 Feb 11:40
عالم اليوم صرخة قلم / إلى وزير الدفاع ناصر الحسيني لا أحد ينكر الدور الذي لعبته دول الخليج عندما احتلت القوات العراقية الكويت وخصوصا...
المجلس ليست لديه القدرة على حل قضية 'البدون'.. برأي نواف البدر
04 Feb 11:40
الجريدة 'البدون'.. خارج الحسبة! نواف فهد البدر قدم أعضاء مجلس الأمة الموقرون قوانين بالجملة في العديد من القضايا ومنها قضية 'البدون'،...
مجموعة 29 تناقش انتهاكات يتعرض لها أطفال البدون في الكويت
04 Feb 11:38
أعلنت مجموعة 29 عن توجهها خلال الأيام القادمة إلى جنيف لمناقشة تقريرها الأخير حول الانتهاكات التي يتعرض لها الأطفال البدون في الكويت...
لماذا الضغط من «البدون»..؟! | جريدة القبس
04 Feb 11:38
البدون» يحملون جنسيات بلدانهم، سواء كان إيرانياً أو عراقياً أو سورياً أو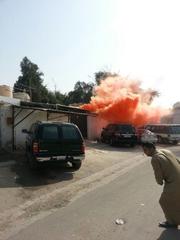 Peaceful protests by Kuwaiti stateless attacked by special forces
30 Jan 15:47
Ranoooya: Peaceful protest by kuwaiti stateless been attacked by special forces #Kuwait #HRW #البدون Jan 25, 2013, 10:38 UTC
Security forces aggressively interrupt stateless protesters in Kuwait
30 Jan 15:46
Hussa_HK: @jaber36387706 @walladah http://t.co/fls9eKtF Attention World: In #Kuwait Security Forces aggressively interrupt protest @AnonymousPress Jan 25, 2013, 11:28 UTC
Weapons used to shoot at protesters
30 Jan 15:45
AnonStateless: @Global_hackers And today in #kuwait they shot young protesters with this Jan 25, 2013, 12:26 UTC
Stateless tortured and suppressed in Kuwait
30 Jan 15:44
AnonStateless: @AnonUK Humanity was tortured and suppressed today in #Taima #Kuwait A war against peaceful #stateless #Anonymous Jan 25, 2013, 12:50 UTC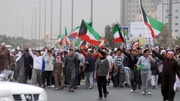 البدون في الكويت.. "قنبلة موقوتة"
30 Jan 04:03
يتهم البدون الحكومة الكويتية بممارسة "العنصرية والاضطهاد" ضدهم عبر منعهم من الحصول على الجنسية، لكن مسؤولا رسميا يؤكد أن بلاده تعطي...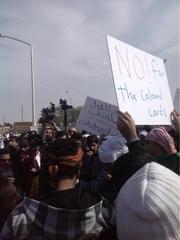 ميـــار 25 Jan تيماء تحتفل #تيماء_تننفض #Kuwait #جمعة_الصحوة #Bedoon
29 Jan 16:17
Via twitter.com/mayar114/status/294745051760832512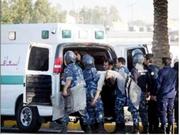 Jan 25, Peaceful Bedoon Protester Arrested
27 Jan 19:49
Via twitter.com/kbhrc/status/294847774929850368

Bedoon Rights – Kuwait's HLO: Education, Employment, and Social Insurance Should be Granted to Bedoon
24 Jan 15:04
Human Line Organization issues a report parallel to Kuwait's second periodic report to the Committee on the International Covenant on Economic, Soci
Kuwait issues 80,000 ID cards to stateless Arabs - Culture & Society - ArabianBusiness.com
24 Jan 02:40
Kuwait has issued identification cards to 80,000 stateless people in the wake of the Arab Spring, according to officials in the country.
Bedoon Rights – MP Shams: the government does not want to solve the Bedoon issue
23 Jan 20:49
After late parliamentary meetings, member of parliament Khaled AlAdwa stated to Al-Qabas that Bait Al-Zakat should get back to allowing charities for
Kuwait: Stateless Activist Goes on Hunger Strike · Global Voices
23 Jan 20:48
On January 16, stateless activist Abdulhakim AlFadhli entered hunger strike in prison right after getting a two-year jail sentence. The court charged the activist with attacking a policeman in a protest last March. The activist stated that this...
Kuwait, Bedoon
22 Jan 07:03
bedoonretweet2: RT @kbhrc: #Kuwait Polices patrols run over the #Bedoon protesters, such a violation really needs #World to wakeup ! http://t.co/qDh4nXwi

Bedoon Rights – Bedoon infant demands a passport to get medical treatment
21 Jan 21:04
Bedoon infant Mohammad Qasem continues suffering from the oppressive governmental procedures preventing his right to hold a valid passport. Mohamme
Governments should act in the best interest of stateless children | European Network on Statelessness
16 Jan 16:58
Nils Muižnieks has today published a Human Rights Comment on the statelessness of children in Europe, which he reproduces for the ENS blog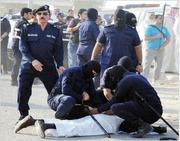 Abuse against Bedoon
15 Jan 20:43
Despite the denial of basic human rights, they've been treated like this? #kuwait #Bedoon via @kbhrc / Twitter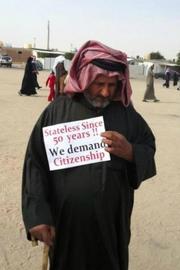 Protest: "Stateless for 50 years"
15 Jan 20:42
Is Petroleum Today More Valuable Than Human Rights? #Kuwait #Bedoon #hrw #CNN #UN via @kbhrc / Twitter

BBC Radio 4 - From Our Own Correspondent, 12/01/2013
11 Jan 18:29
Listen: International despatches including a meeting with the bidoon, Kuwait's stateless minority.
"I Am Kuwaiti." | Open Society Foundations (OSF)
11 Jan 18:28
Fifty years ago, when Kuwait became a country, the bidoon were cut out of the deal. They have been stateless ever since. Photographer Greg Constantine has been documenting their stories.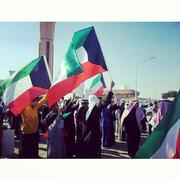 Kuwait, Stateless, Timma
28 Dec 05:02
Sanaoq: #stateless men raising #Kuwait flag at #timma in a demonstration against Central Agency practices (Via @7ssry) http://t.co/muAb0nXr
Kuwait: Security Forces Attack Protesters | Human Rights Watch
27 Dec 04:57
(Beirut) – Kuwait security forces have on several occasions used what appears to be excessive force to disperse largely peaceful protesters at a series of demonstrations over participation in the country's political process since October 2012.
Jailed Kuwait Stateless Activist Tweets Torture Ordeal
23 Dec 21:03
Over the past two years, people outside the Gulf, have been exposed to the issue of statelessness in the region as the Bedoon (which translates to without ...
Arab Spring energizes Gulf's stateless - Yahoo! News
19 Dec 09:03
From Yahoo! News: DUBAI/KUWAIT (Reuters) - When Ahmed Abdul Khaleq started campaigning for the rights of his fellow stateless people in the United Arab Emirates, he was well aware he was risking something most activists were not - his home. He was...
Arab Spring energizes Gulf's stateless| Reuters
19 Dec 09:03
DUBAI/KUWAIT (Reuters) - When Ahmed Abdul Khaleq started campaigning for the rights of his fellow stateless people in the United Arab Emirates, he was well aware he was risking something most activists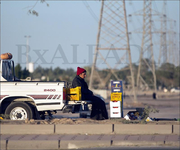 Most of the problems experienced by young bedoun unemployment,... - A Better People
15 Dec 21:02
Stateless in Kuwait is a syndication partner on A Better People. Interested in becoming a Syndication Partner?Most of the problems experienced by young bedoun…
اختطاف_عبدالحكيم_الفضلي, Taimaa, Kuwait, Stateless, Bedoon
14 Dec 05:03
SaLiMaLbAdRe: Now in #Taima #kuwait demonstration to release Hakeem Al-Fadhle & 8 activists #stateless http://t.co/LHIRJ7B0